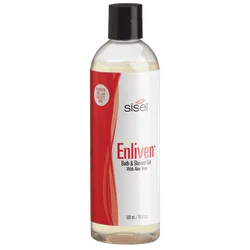 Price
Applies to USA, Canada, Australia, New Zealand, UK United Kingdom, and Taiwan
$19 USD Customer Price | $17 USD Distributor Price
Price other countries (click to expand)
Austria Distributor Price 19,90 €
Austria Customer Price 21,90 €
Belgium Distributor Price 19,90 €
Belgium Customer Price 21,90 €
Bulgaria Distributor Price 19,90 €
Bulgaria Customer Price 21,90 €
Czech Republic Distributor Price 19,90 €
Czech Republic Customer Price 21,90 €
Denmark Distributor Price 19,90 €
Denmark Customer Price 21,90 €
Estonia Distributor Price 19,90 €
Estonia Customer Price 21,90 €
Finland Distributor Price 19,90 €
Finland Customer Price 21,90 €
France Distributor Price 19,90 €
France Customer Price 21,90 €
Greece Distributor Price 19,90 €
Greece Customer Price 21,90 €
Hungary Distributor Price 5 230 Ft
Hungary Customer Price 5 753 Ft
Ireland Distributor Price 20,50 €
Ireland Customer Price 22,50 €
Italy Distributor Price 20,50 €
Italy Customer Price 22,50 €
Latvia Distributor Price 19,90 €
Latvia Customer Price 21,90 €
Lithuania Distributor Price 19,90 €
Lithuania Customer Price 21,90 €
Luxembourg Distributor Price 19,90 €
Luxembourg Customer Price 21,90 €
Malta Distributor Price 19,90 €
Malta Customer Price 21,90 €
Netherlands Distributor Price 19,90 €
Netherlands Customer Price 21,90 €
Poland Distributor Price 19,90 €
Poland Customer Price 21,90 €
Portugal Distributor Price 19,90 €
Portugal Customer Price 21,90 €
Romania Distributor Price 19,90 €
Romania Customer Price 21,90 €
Slovakia Distributor Price 19,90 €
Slovakia Customer Price 21,90 €
Slovenia Distributor Price 19,90 €
Slovenia Customer Price 21,90 €
Spain Distributor Price 19,90 €
Spain Customer Price 21,90 €
Sweden Distributor Price 20,90 €
Sweden Customer Price 22,90 €
Deutschland Distributor Price 19,90 €
Deutschland Customer Price 21,90 €
Where can I purchase Sisel Enliven Bath and Shower Gel?
Click here to order and create an account as a preferred customer or distributor. Order Sisel Enliven Bath and Shower Gel online. Distributors pay an average of 10% less than customers. You can order online from any country where Sisel products are sold.
By ordering through this site you will get the following benefits:
Assistance ordering online (should you need help) +61 422538801 or email

[email protected]

Product support 7 days a week
Exclusive invitation to our product training group to learn more about the products
Weekly updates and stories about the benefits and unique aspects of Sisel products
Product knowledge training, and information from myself as a Nutrition and Health Coach and my sponsor, Dr Curt (Chiropractor) who has extensive product and health knowledge
Opportunity to work towards getting your products for free and being supported by the fastest growing online Sisel team globally.

About Sisel's Enliven Bath and Shower Gel
Pamper your skin and enliven your senses with this gentle, high-foaming gel that cleans and conditions.
Enliven Bath and Shower Gel builds on the success of our original Vitae Spa Bath and Shower Gel with enhanced moisturizing and skin conditioning properties. Plus, it's in a convenient 500mL size-perfect for the whole family.
If you're looking to make your home Sisel Safe®, then this is the bath and shower gel for you. Enliven contains no harsh sodium lauryl sulfate, a well-known skin irritant that weakens cell membranes and is found in some shower gels.
Features and Benefits
No toxins or phosphates.
Leaves skin glowing & soft.
Anti pollution body cleansing gel.*
Gentle enough to use anywhere and every day.
Provides the perfect balance of freshness and hydration.*
Leaves no heavy buildup as it rinses away.
Directions for use
Apply to body. Rub to lather, wash, and rinse. If using as a bubble bath, pour gel under running water until it foams
Ingredients List
500 mL/16.9 fl oz
INGREDIENTS:
Water (Aqua), Sodium Lauroyl Sarcosinate, Sodium Lauroamphoacetate, Cetyl Betaine, Cocamidopropyl Betaine, Citric Acid, Phenoxyethanol, Caprylyl Glycol,Fragrance, Sorbic Acid, Cetrimonium Chloride, Butylene Glycol, Aloe Barbadensis Leaf Extract, Sodium PCA, Wheat, Amino Acids, Panthenol, Chamomilla Recutita (Matricaria) Flower Extract, Salvia Officinalis (Sage) Leaf Extract, Urtica Dioica (Nettle) Extract, Rosmarinus Officinalis (Rosemary) Leaf Extract, Symphytum Officinale Extract, Sodium Hyaluronate, Potassium Sorbate, Hydroxyproline.
Ingredients Label
Caution
For external use only. Avoid direct eye contact. If product gets into eyes, rinse thoroughly with water. If irritation or redness occurs, discontinue use. Keep out of the reach of children.
Testimonial and Reviews
Please email me for testimonials about this product: Sisel International Distributor, Nutrition and Health Coach Katie – [email protected]
Additional Information
SiselSafe
No Animal Testing
Factsheets and Brochures
Sisel-Enliven-Bath-Gel-Fact-Sheet
Related Videos
Related Pages
Disclaimer
These statements have not been evaluated by the Food and Drug Administration. This product is not intended to diagnose, treat, cure, or prevent any disease.
Last Updated on June 24, 2023 by Katie Sisel Distributor