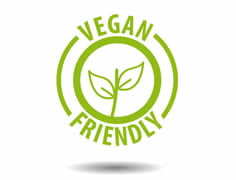 AGE Pill Ingredients
In this guide you can find out the AGE Pill ingredients and why these ingredients are so effective.
The AGE Pill is the result of years of hard work by Sisel International. It has the potential to completely change your life, helping you look as young as you feel! Now stocked by Sisel this means that you can buy the AGE Pill. The AGE Pill ships worldwide. You may have some questions about what is actually in the AGE Pill before you buy it.
AGE Pill Supplement Facts
Serving Size: 3 Capsules
Servicing Per Container: 60
Tablets per bottle: 180
1 Month Supply at standard dose
AGE Pill Nutritional Panel
The AGE Pill is a supplement to enhance a healthy lifestyle! Alongside a balanced diet, each AGE Pill serving (3 capsules) contains the following nutrition.
Amount Per Serving Daily Value*
Calories 6
Total Carbohydrate 2g <1%t
Vitamin C as Ascorbic Acid 38 mg 42%
Niacin (as Niacinamide and Niacin) 206 mg 1288 %
AGE Pill Ingredients
Proprietary Blend 723 mg tt
Beta-Alanine

d-Ribose

Alpha Lipoic Acid

Rosemary leaf Extract

L-Carmosine

Betaine HCI

DMAE Bitartrate

Acetyl-L-Carnitine HCI

L-5-Hydroxytryptophan

Blueberry fruit
In 3 capsules:
Total 206mg
t Percentage Daily Values are Based on a 2000 Calorie Diet
tt Daily value not established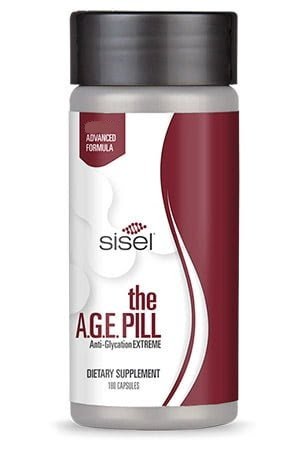 Other AGE Pill Ingredients
Rice Flour
Vegetable Capsules
Vegetable Fatty Acid
Silicon Dioxide
Professional Research about Sisel's AGE Pill Ingredients
There is a lot of research into the key ingredients of the AGE Pill. You can find papers by respectable scientists at PubMed.gov, giving evidence to the amazing effects the AGE Pill ingredients have on the human body. From the effects ingredients have on patients to the amazing protection, you can research for yourself.
*Disclaimer: The external links on this page are general information and not specifically about the AGE pill
Nicotinamide adenine dinucleotide, consists of two nucleosides. The nucleosides each contain a ribose ring, adenine, and nicotinamide. Ref*
The AGE Pill formula utilises the combination of ribose and niacinamide as a precursor to form Nicotimaide Riboside. Tom looked at ways to not only boost NAD but also make the effects last longer in the body with less waste. According to Tom, the stand-alone ingredient Nicotinamide Riboside needs to be taken in relatively large amounts to be effective. Tom says doses of 1000mg are needed since 50% is lost in the digestive process and by liver metabolism.
Furthermore, it can only be used once by the human body. By using different combinations Tom was able to use a double covalent bond with Ribose and Niacinamide. In his opinion, he created a more effective formulation than Nicotinamide Riboside by itself. Tom believes in the theory that the AGE pill ingredients can be used multiple times by the body to support the boost of NAD with up to 4 times the life of just straight NR.
This article gives more information about the topic. *
This article (also from PubMed) in particular explains how nicotinamide adenine dinucleotide or NAD+ plays a role in aging. This is very interesting and shows the potential the AGE Pill ingredients can have. * (pls note disclaimer above).
If you want to learn more about NAD, I recommend you read these articles on the effects of NAD and aging * — there are currently thousands of different papers published on PubMed so you won't be short of reading materials!
Precautions
Warning: Do not take if pregnant, nursing, or under 18 years old. If you are taking prescription medication, or have a pre-existing medical condition, consult your healthcare provider before taking this product. Keep out of the reach of children. Do not use if tamper-evident ring or seal is broken. This product may cause temporary reddening of the skin or flushing.
Directions as per AGE Pill Bottle
30-50 years old. Take 6 capsules daily on an empty stomach, (3 capsules in the morning and 3 capsules in the evening).
18-30 years old:  2 capsules taken twice daily on an empty stomach. 
Over the age of 50 years.: 4 capsules twice daily on an empty stomach. 
Listen to Tom Mower Snr Scientist AGE Pill product creator in this short YouTube video. 
More information about the AGE Pill Ingredients 
The highly advanced Anti-Glycation formula may be the most astonishing product in the history of health; providing a unique blend of powerful super nutrients that support the fight against aging by promoting youthful biology, and making you feel energetically younger for a potential longer and healthier life***
SiselSafe
Gluten-Free
No Animal Testing
Vegan Friendly
Plant-based ingredients
***This statement has not been evaluated by the Food and Drug Administration. This product is not intended to diagnose, treat, cure, or prevent any disease.
Buy the AGE Pill  — 1 Month Supply
In this bottle you will have a 1-month supply of the AGE Pill, costing  $80 USD Customer price ($72 USD FOR DISTRIBUTORS).
It's currently available to customers who are registered with a Sisel account. You can find this product and many more listed on the Sisel Catalog. 

Australia AGE Pill Discount — 2 Pack
If you want to save some money and stock up on the AGE Pill, you should check this offer on a 2 pack from Sisel!
For $132 USD you can buy a 2 pack of the AGE Pill (distributor pricing, preferred customers $146 USD) . If you are not currently residing in Australia, you can take a look at the AGE Pill for other countries.
Related Pages
Last Updated on March 27, 2023 by Katie Sisel Distributor