Price
Applies to USA, Canada, Australia, New Zealand, UK United Kingdom, and Taiwan
$44 USD Customer Price | $40 USD Distributor Price
Price other countries (click to expand)
Austria Distributor Price 38,90 €
Austria Customer Price 42,90 €
Belgium Distributor Price 38,90 €
Belgium Customer Price 42,90 €
Bulgaria Distributor Price 38,90 €
Bulgaria Customer Price 42,90 €
Czech Republic Distributor Price 37,50 €
Czech Republic Customer Price 41,50 €
Denmark Distributor Price 38,90 €
Denmark Customer Price 42,90 €
Estonia Distributor Price 38,90 €
Estonia Customer Price 42,90 €
Finland Distributor Price 38,90 €
Finland Customer Price 42,90 €
France Distributor Price 38,90 €
France Customer Price 42,90 €
Greece Distributor Price 38,90 €
Greece Customer Price 42,90 €
Hungary Distributor Price 10 310 Ft
Hungary Customer Price 11 341 Ft
Ireland Distributor Price 39,90 €
Ireland Customer Price 43,90 €
Italy Distributor Price 39,90 €
Italy Customer Price 43,90 €
Latvia Distributor Price 39,50 €
Latvia Customer Price 43,50 €
Lithuania Distributor Price 38,90 €
Lithuania Customer Price 42,90 €
Luxembourg Distributor Price 38,90 €
Luxembourg Customer Price 42,90 €
Malta Distributor Price 38,90 €
Malta Customer Price 42,90 €
Netherlands Distributor Price 38,90 €
Netherlands Customer Price 42,90 €
Poland Distributor Price 38,90 €
Poland Customer Price 42,90 €
Portugal Distributor Price 38,90 €
Portugal Customer Price 42,90 €
Romania Distributor Price 38,90 €
Romania Customer Price 42,90 €
Slovakia Distributor Price 38,90 €
Slovakia Customer Price 42,90 €
Slovenia Distributor Price 38,90 €
Slovenia Customer Price 42,90 €
Spain Distributor Price 38,90 €
Spain Customer Price 42,90 €
Sweden Distributor Price 40,90 €
Sweden Customer Price 44,90 €
Deutschland Distributor Price 34,90 €
Deutschland Customer Price 38,50 €
Where can I purchase Sisel H2 Stix?
Click here to order and create an account as a preferred customer or distributor. Order Sisel H2 Stix online. Distributors pay an average of 10% less than customers. You can order online from any country where Sisel products are sold.
By ordering through this site you will get the following benefits:
Assistance ordering online (should you need help) +61 422538801 or email

[email protected]

Product support 7 days a week
Exclusive invitation to our product training group to learn more about the products
Weekly updates and stories about the benefits and unique aspects of Sisel products
Product knowledge training, and information from myself as a Nutrition and Health Coach and my sponsor, Dr Curt (Chiropractor) who has extensive product and health knowledge
Opportunity to work towards getting your products for free and being supported by the fastest growing online Sisel team globally.

About Sisel H2 Stix – Hydrogen Water
Create your own Hydrogen Water with the Sisel H2 StiX
Sisel H2 Stix tastes great, is convenient, and fast acting. Vitamin C packed, and Magnesium enriched, the Sisel H2 Stix is perfect for pre and post workout.
H2 StiX, how does it work?
With a rush of hydrogen-fueled energy, the H2 Stix brings you an infusion of power. Empty the sachet of powder into your bottle of water and shake.
With the release of diatomic hydrogen into your water you will support:
A boost to your metabolism
Cell hydration which may make you crave your water!
Enhanced defense against free radicals
Massive energy support
The Sisel H2 StiX provides massive support against free radical damage by providing a well known powerful antioxidant – hydrogen! The stix has the added bonus of Vitamin C.
In addition, the Sisel H2 Stix may support:
Neutralizing free radicals
Recovery
Improved athletic performance
Cellular health
Why are free radicals dangerous?
Free radicals are atoms or molecules that are highly reactive with other cellular structures because they contain unpaired electrons. Free radicals can cause damage to parts of cells such as proteins, DNA, and cell membranes by stealing their electrons through a process called oxidation.
What causes free radical damage?
stress
diet
smoking
alcohol
inflammation drugs
chemical exposure
radiation
exposure to the sun or air pollutants
Free Radicals and Aging
The free radical theory of aging asserts that many of the changes that occur as our bodies age are caused by free radicals. Damage to DNA, protein cross-linking and other changes have been attributed to free radicals. Over time, this damage accumulates and causes us to experience aging.
I don't know about you, but I want to do everything I can to slow cell damage and AGING. That's why I use the AGE Pill. Sisel's AGE Pill is the perfect weapon for those concerned about the effects of aging.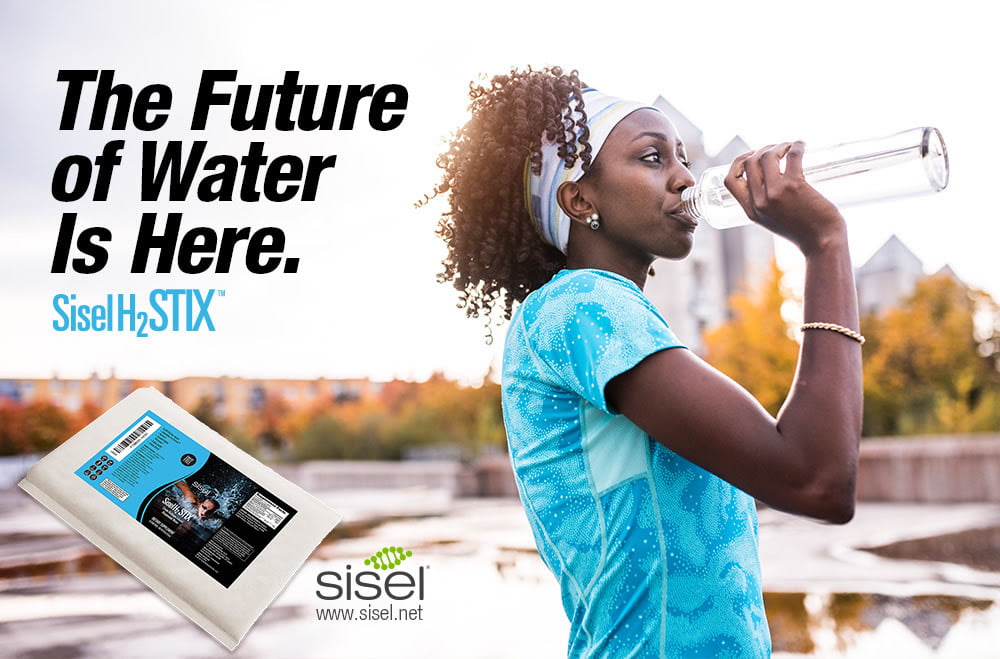 Features and Benefits
Stimulant-free, oxygenated water*
Infused with Diatomic Hydrogen
Supports cellular health*
Helps address oxidative stress by neutralizing free radicals*
Support for increased cellular energy*
Strong, rapid support for recovery after exercise
Directions for use
Simple add one stick (sachet) to a bottle of water and wait for 5 -10 minutes before drinking. 16 ounce or 500ml is the recommended amount of water.
See videos below for detailed instructions.
Ingredients List
Vitamin C (as ascorbic acid) 200mg. Magnesium (as Magnesium Malate, Magnesium, Magnesium Bisglycinate Chelate, Magnesium Oxide) 200mg
Potassium (as Potassium Citrate) 60mg Other ingredients: Peach Mango Natural and Artificial Flavors, Malic Acid, Fumaric Acid, Stevia Leaf Extract, Natural Flavor.
Ingredients Label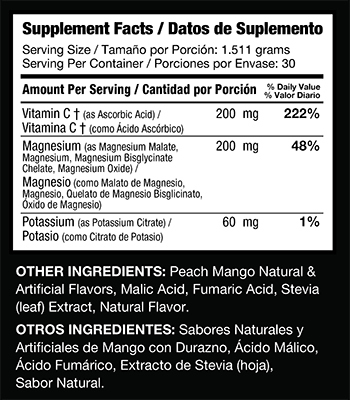 Caution
If you are under the age of 18, pregnant, nursing or have a pre-existing medical condition, consult with your health care provider before taking this product. Discontinue use and consult your health care provider if any adverse reaction occurs. Do not use if tamper-evident seal is broken. Keep out of the reach of children.
Testimonial and Reviews
Please email me for testimonials about this product: Sisel International Distributor, Nutrition and Health Coach Katie – [email protected]
Additional Information
Gluten Free
SiselSafe
No Animal Testing
References
 Independent Studies
*Disclaimer: The external links on this page are general information and not specifically about Sisel H2 Stix
Antioxidant*
Molecular hydrogen: a therapeutic antioxidant and beyond.
Energy Metabolism*
Trial of hydrogen-enriched water
Factsheets and Brochures
Sisel-H2-Stix-Product-Brochure
Related Videos
Related Pages
Disclaimer
These statements have not been evaluated by the Food and Drug Administration. This product is not intended to diagnose, treat, cure, or prevent any disease.
Last Updated on June 26, 2023 by Katie Sisel Distributor