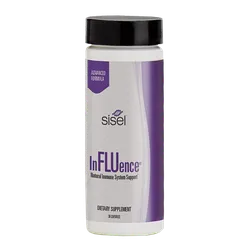 Price
Applies to USA, Canada, Australia, New Zealand, UK United Kingdom, and Taiwan
$25 USD Customer Price | $22 USD Distributor Price
Price other countries (click to expand)
Austria Distributor Price 27,90 €
Austria Customer Price 30,90 €
Belgium Distributor Price 27,90 €
Belgium Customer Price 30,90 €
Bulgaria Distributor Price 27,90 €
Bulgaria Customer Price 30,90 €
Czech Republic Distributor Price 26,90 €
Czech Republic Customer Price 29,50 €
Denmark Distributor Price 27,90 €
Denmark Customer Price 30,90 €
Estonia Distributor Price 27,90 €
Estonia Customer Price 30,90 €
Finland Distributor Price 27,90 €
Finland Customer Price 30,90 €
France Distributor Price 27,90 €
France Customer Price 30,90 €
Greece Distributor Price 27,90 €
Greece Customer Price 30,90 €
Hungary Distributor Price 7 330 Ft
Hungary Customer Price 8 063 Ft
Ireland Distributor Price 28,50 €
Ireland Customer Price 31,50 €
Italy Distributor Price 28,50 €
Italy Customer Price 31,50 €
Latvia Distributor Price 27,90 €
Latvia Customer Price 30,90 €
Lithuania Distributor Price 27,90 €
Lithuania Customer Price 30,90 €
Luxembourg Distributor Price 27,90 €
Luxembourg Customer Price 30,90 €
Malta Distributor Price 27,90 €
Malta Customer Price 30,90 €
Netherlands Distributor Price 27,90 €
Netherlands Customer Price 30,90 €
Poland Distributor Price 27,90 €
Poland Customer Price 30,90 €
Portugal Distributor Price 27,90 €
Portugal Customer Price 30,90 €
Romania Distributor Price 27,90 €
Romania Customer Price 30,90 €
Slovakia Distributor Price 27,90 €
Slovakia Customer Price 30,90 €
Slovenia Distributor Price 27,90 €
Slovenia Customer Price 30,90 €
Spain Distributor Price 27,90 €
Spain Customer Price 30,90 €
Sweden Distributor Price 28,90 €
Sweden Customer Price 31,90 €
Deutschland Distributor Price 24,90 €
Deutschland Customer Price 27,50 €
Where can I purchase Sisel Influence?
Click here to order and create an account as a preferred customer or distributor. Order Sisel Influence online. Distributors pay an average of 10% less than customers. You can order online from any country where Sisel products are sold.
By ordering through this site you will get the following benefits:
Assistance ordering online (should you need help) +61 422538801 or email

[email protected]

Product support 7 days a week
Exclusive invitation to our product training group to learn more about the products
Weekly updates and stories about the benefits and unique aspects of Sisel products
Product knowledge training, and information from myself as a Nutrition and Health Coach and my sponsor, Dr Curt (Chiropractor) who has extensive product and health knowledge
Opportunity to work towards getting your products for free and being supported by the fastest growing online Sisel team globally.

About Sisel Influence
The leader in the fight against our unhealthy environment. An intensified, patent-pending formula with an array of highly effective ingredients. This arsenal of targeted ingredients provides massive support to supercharge and fortify the immune system from every possible angle our harmful environment throws at us.
Supercharge and Fortify Your Immune System
SISEL is taking the lead in the fight against our unhealthy environment. SISEL introduces InFLUence, an intensified,  formula with an array of highly effective ingredients.
This arsenal of powerful, targeted ingredients provides massive support to supercharge and fortify the immune system:
Elderberries contain anthocyanins-antioxidant flavonoids that protect many body systems.
In humans, lactoferrin increased immature neutrophils, which destroy microorganisms.
In vitro, curcumin modulates the activation of T cells, B cells, and natural killer cells (types of white blood cells known as lymphocytes), macrophages ("big eaters" which engulf and digest cellular debris and pathogens), and neutrophils.
Star anise has a naturally abundant supply of shikimic acid and a long history of herbal use in many cultures.
In mice, resveratrol increases survival.
Quercetin is an antioxidant flavonol and powerful immune booster.
In humans, zinc has increased cell-mediated immune response.
In humans, selenium caused an increase in the activity of natural killer cells, enhancing the immune system. In vitro and mice, there was interleukin and T cell modulation (which regulate the immune system).
Features and Benefits
Powerful anti-oxidant & immune support.*
Supports cell-mediated immune response.*
Supports and aids in destruction of killer cells.*
In vitro cell modulation support.*

Directions for use
Take one capsule per day or as directed by your health-care provider.
Ingredients List
Serving Size: 1 Capsule
Serving Per Container: 30
INGREDIENTS:
Vitamin D (as Cholecalciferol) 400IU
Zinc (as Zinc Gluconate) 15 mg
Selenium (as Selenium Yeast) 70 mcg
Sodium 5 mg
Immune Support Blend 290 mg
Elderberry (fruit), Lactoferrin, Turmeric (rhizome) Extract (Curcuminoids), Star Anise (fruit), Grape (skin) Extract (Resveratrol), Japanese Sophora (bark) Extract (Quercetin).
OTHER INGREDIENTS:
Vegetable Capsules, Microcrystalline Cellulose, Vegetable Fatty Acid, Silica.
CONTAINS:
Milk and Soy derivatives
Ingredients Label
Caution
If you are under the age of 18, pregnant, nursing or have a pre-existing medical condition, consult with your health-care provider before taking this product. Discontinue use and consult your health-care provider if any adverse reaction occurs. Do not use if tamper-evident seal is broken. Keep out of the reach of children..
Testimonial and Reviews
Please email me for testimonials about this product: Sisel International Distributor, Nutrition and Health Coach Katie – [email protected]
Additional Information
Gluten Free
SiselSafe
No Animal Testing
References
Factsheets and Brochures
Sisel-Influence-Product-Factsheet
Related Videos
Related Pages
Disclaimer
These statements have not been evaluated by the Food and Drug Administration. This product is not intended to diagnose, treat, cure, or prevent any disease.
Last Updated on June 24, 2023 by Katie Sisel Distributor