Sisel International History
Sisel's history began with the late Tom Mower Senior and his Son Tom Mower Jnr Founding Sisel International in the USA in 2006.
Sisel International opened in Australia in 2012, however, the new distribution channel is now operating directly out of the United States for both Sisel Australia and Sisel New Zealand. The full product range is available to anyone living in Australia and New Zealand.
Sisel Australia and New Zealand is served directly out of the Sisel Corporate Head Office.
How Turning a Bottle Changed the World
Sisel history begins much earlier with a simple bottle of shampoo.
Nearly 4 decades ago, Tom Sr. was hard at work with his son in his industrial chemical company. They maintained a very successful business creating, developing and selling over 40 unique products, including waxes, solvents and industrial cleaners. The chemicals used in these products were often very dangerous. Tom was required to keep an updated log of Material Safety Data Sheets (MSDS) informing his employees of the dangers of ingesting or even coming into contact with these products. Many of the chemicals were so dangerous that employees were required to wear full-body protection when handling.
As he became more conscientious of the chemicals moving through his plant, Tom came across something that would forever change the course of his company and, more importantly, the world.
"As I was checking my shampoo bottle one day," says Tom, "I turned it over and was shocked to see that all the potentially dangerous chemicals-and more-that were in my cleaning products were also in my shampoo. I couldn't believe there were materials like this in products we put on our skin. So I grabbed a trash can and began walking through my house, grabbing bottles and checking labels. Shampoo, toothpaste, soaps, I checked everything. If it had harmful chemicals, I threw it away."
And so began the story of Sisel. Years before it became widely known that harmful chemicals were put in everyday household products, Tom and his son began creating safe, effective products and supplements, free from any harmful chemicals or unnatural ingredients.
What now seems so obvious was actually a difficult start. Tom went to great efforts to get Sisel products available to the public. They had to fight against established manufacturing norms and practices. They were offering the public a safe, affordable alternative to the many potentially harmful products people were buying, and they ruffled some feathers on their journey. In the end, though, their persistence paid off; the effects can now be seen the world around.
Today, everyone recognizes what Tom saw so many years ago: the need for safe products. Consumers are becoming more cautious about what they put on and in their bodies. Many companies have finally joined in Tom's philosophy of creating a lifestyle unhindered by the dangers and harm found in mass-produced personal care items. The effects of this lifestyle change are starkly apparent as people live longer and happier lives.
At Sisel, Tom Jr (the late Tom Sr's Son) leads the charge in providing safe, powerful and effective home and personal care items. All of our products come with the Sisel Safe promise: Absolutely no dangerous materials for you, your body, or the earth. Our entire line of products is formulated, developed, tested and created in Sisel's state-of-the-art R&D laboratories. Each product is produced in Sisel's world-class manufacturing facility under Good Manufacturing Practices.
What Sisel is really trying to say is they take pride in offering the safest, most effective products and supplements available. Be Sisel Safe and enjoy life as life was intended.
Sisel Founders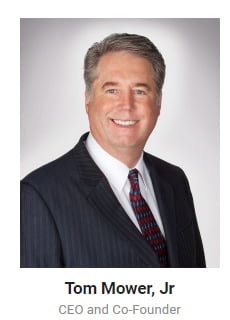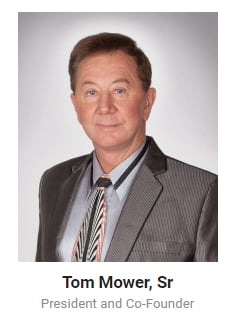 In 1987 the late Tom Sr launched Images, a personal care manufacturing company in Utah, which later became Neways International, one of the largest, most successful network marketing companies in the world. Tom sold Neways in 2006 to capitalize on what he considered some of the most important discoveries in human health and to launch what he deems the best business opportunity in history, Sisel International.
World Class Production
The late Tom Sr knew from previous experience that in order to really be different you have to develop your own formulas, and you have to own your own manufacturing processes to control quality. So he invested more than $100 million USD to build a massive, world-class manufacturing facility. The 300,000 + square foot building and houses top-of-the-line technology and machinery. In fact, Tom Sr believed Sisel's facility to be so superior, that many of his competitors ask us to build their products. Tom always saved the best for Sisel.
Sisel continues today with Tom Mower Jr leading Sisel, he has been involved in every aspect of the company since its opening in 2006.
And that's what Sisel have to offer: only the best. Sisel's plant, team and ingredients. Sisel guarantee the best, you're getting the best. and it's 100% Sisel Safe.

Last Updated on March 27, 2023 by Katie Sisel Distributor