Sisel Age Pill Reviews
Sisel Age Pill Reviews are continuing to grow and this product is gaining more attention.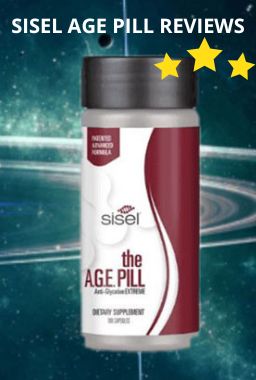 There is a wealth of audio recordings for covering Sisel AGE Pill Product Reviews. (see recordings below). You will find some very exciting Age Pill Reviews from many product users.
I have noticed an improved appearance in my skin, fewer visible wrinkles, and more hair growth. Thankfully my hair is growing thicker around the edges of my hairline.
I have also been giving the AGE Pill to my dog Milo who is 14 years old and she is getting some amazing results. I have noticed Milo has reduced appearance of grey hair, more energy, she appears stronger. Her immune seems to have improved as well. I have nicknamed her the AGE Pill Dog.

Please note Sisel does not promote any of it's supplements for animal use. I chose personally to give the products to Milo. 
Many taking the AGE Pill are saying they feel sharper and more easily able to remember things, as well as improvement in the appearance of skin, hair, and nails.  It is very exciting to hear people share reviews about reduced pain as well. So the recordings below are well worth listening to.
(Testimonial disclaimer: individual results may vary. This is what I've noticed after talking to many people). This product is not intended to treat prevent or cure. Please consult a medical professional if you have a medical condition before taking this supplement. These are individual opinions and have not been reviewed or approved by Sisel.
---
---
---
---
---
More audio recordings from Youtube here.
Last Updated on March 27, 2023 by Katie Sisel Distributor