Sisel Compensation Plan
Click to view the Sisel Compensation Plan Brochure
Compensation Plan Training webinar:
Sisel Compensation Plan Overview (included in webinar recording above)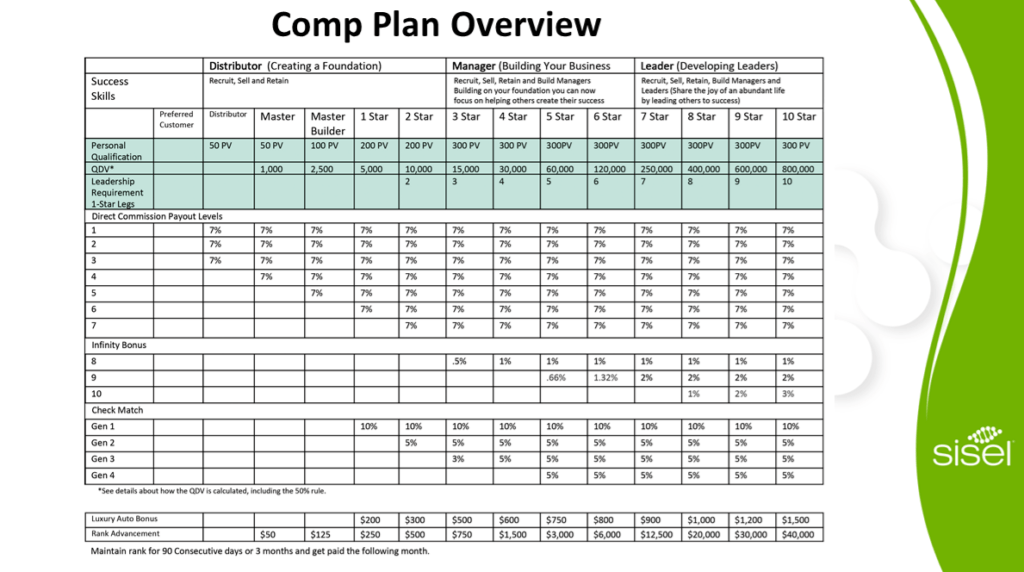 In a side by side comparison with other leading MLM companies Sisel was rated the best with the highest income.
Why Sisel?
Sisel pay 2-6 times higher than all other compensation plans.
55% of the product price goes back to distributors for commissions.
Sisel are debt free operating from a dynasty trust, this means the company can't be sold or broken up for 250 years
Join our team as business builder! Click here to find a business builder near you.