Sisel Australia Product Ordering FAQ
I have dedicated this page to answer the most frequently asked questions I receive. If you can't find the answer to your query then, by all means, contact me, Katie Larking, ([email protected]) directly. I am more than happy to assist you wherever necessary.
How Long Will It Take for My Product to be Shipped?
Products get picked from USA Manufacturing Plant and then shipped directly to the customer. Even though we are called Distributors we really are not. We are Brand Partners. Customers order direct from Sisel. We don't handle or stock product as a distributor. Shipping takes 5-10 business days from USA to Australian destinations. Sisel will send your confirmation of your order. You can locate your tracking number in the back office under Order.
How Much Does Shipping Cost?
This depends on the size and weight of your order, the lighter the order the less the shipping. Please click here to view the shipping fees.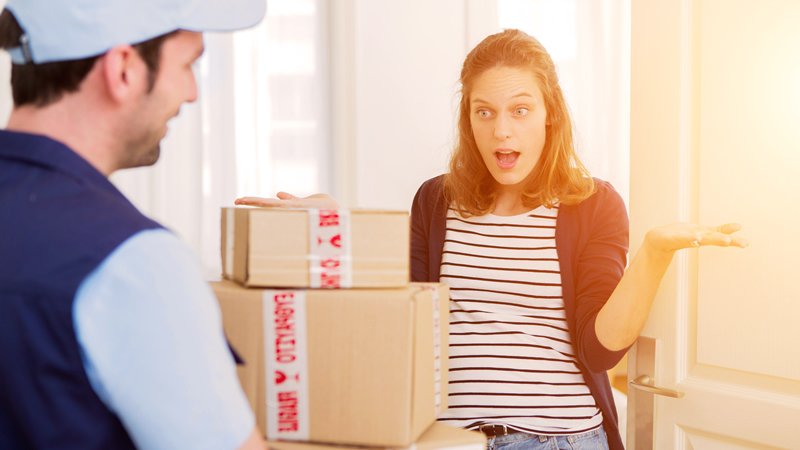 Will Sisel Ship to a PO Box?
Please be aware Sisel will not ship orders to P.O. Boxes.
Will My Order Be Subject to Taxation, Duties or Fees?
The Australian Government implemented a GST import tax (also known as Amazon Tax) of 10% on all orders. Sisel will be assisting to offset this fee with the introduction of the Customer Loyalty Program which also offers a shipping rebate if you place montly orders of 250 PV or more. This is paid on the 13th month as a coupon which you can redeem for products, it does not include GST or Shipping .
Is There a Minimum Order?
No there is currently no minimum order requirement. To start earning commissions, you need a minimum order of 50 PV.
What Does NFR Mean?
NFR is an abbreviation of Not for Resale. Sisel Products are sold in a not for resale market and customers may be limited to orders equivalent to 3 months supply.
My Order is Incomplete, What Can I Do?
If you ever find your order to be incomplete, please contact Australian Customer Service to resolve the issue.
Phone: 1800 764 872. The response hours: are TUES-SAT 1am to 1pm Melbourne Time Email: [email protected]
I Am Not Happy with My Order, Can I Get My Money Back?
Sisel operate a clear and transparent Refund Policy, details of which can be found here.
Sisel's refund policy click here.
Is There a Way to Get My Sisel Products Cheaper?
Yes! If you join as a Sisel Distributor, you automatically qualify for a 10% discount on the Sisel range compared to Sisel Preferred Customers. In addition, we have a loyalty rewards program starting August 2018.
Who Can I Contact if I need to?
If you are new to Sisel please call 0422538801 or email [email protected]
If you are seeking a Distributor in your area please contact one of our Team of Sisel International Distributor, click here to view them

What Currency is Used for Placing Orders and Paying Commissions?
All purchases for Australia are made in United States Dollars. Commissions are paid in USD dollars.
What is an Acceptable Payment Method for Placing Orders?
We accept payments made by Mastercard, Visa, and AMEX (AMEX for USA residents only), as well as eWallet payments.
How do I Become a Sisel Distributor?
We have a page dedicated to becoming a Sisel Distributor, you can find all of the information here.
What will the Compensation Plan be for Sisel Australia?
The compensation plan is universal and exactly the same as the North America branch of Sisel. Details can be found here.
Why are Sisel Products Considered the Best?
Sisel Products are always created with high-quality ingredients, with careful attention to their formulation to make absolutely sure they contain no harmful ingredients. They are created using innovative scientific understanding and the products are constructed only using scientific evidence as a basis to support their function. In other words, the ingredients are scientifically proven to work.
Are Sisel Products Made Ethically and Are They Cruelty-Free?
All Sisel products are ethically sourced and created to the highest standard. They are GMO-free, animal cruelty-free, allergen free and 100% safe to use.
How Much Does It Cost to Join?
It is $24.99 USD to join Sisel for AUS and NZ customers. For Distributors, an annual renewal fee of $17 USD applies. For Customers, annual renewal remains free! The fee is paid on the 12 month anniversary of being a Sisel Distributor.
Fees for other countries may vary.
What Countries Does Sisel Operate in?
Currently, Sisel operates in the following countries;
Countries Sisel is Open in and we SERVICE:
Australia
Austria
Belgium
Bulgaria
Canada
Czech Republic
Denmark
Estonia
Finland
France
Germany
Hungary
Ireland
Italy
Japan
Latvia
Lithuania
Luxembourg
Malta
Netherlands
New Zealand
Poland
Portugal
Romania
Slovak Republic
Slovenia
South Korea
Spain
Sweden
Taiwan
United Kingdom
United States
Can I Track my Order?
Yes, you can track your order using our email tracking system that will notify you as your order makes its way to you. Right up until the point that it is delivered to your front door.
You will also receive an automatic email confirmation when your order is placed.
For more information click here
How do I re-order Sisel Products?
Please see the video below, to find out how to order. If you have not ordered before please click here to create an account and place a product order.
Last Updated on March 27, 2023 by Katie Sisel Distributor