Sisel Videos
Welcome! On this page, you can find all manner of different informational Sisel videos. You can find health tips for prolonging your life with anti-aging measures, as well as great advice on how to use your Sisel products together with lifestyle changes.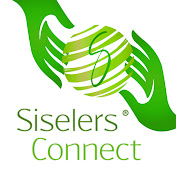 Siselers Connect  Youtube Channel
Over 600 + Videos about Sisel Products, Sisel Company, Sisel Compensation Plan, Sisel Events and more can be found on the Siselers Connect Youtube Channel.
Another channel is the Sisel International Distributor Channel. That's me!.  I have various video's on this channel regarding Sisel Products, Health and Fitness.

There are also speeches, interviews, and talks by Tom Mower, the Founder of Sisel International on the Siselers Connect Youtube channel.
It's tough keeping up with the latest anti-aging news, so check back here regularly to watch new videos! You can take a look at my blog too for useful advice and information regarding Sisel products, News, Webinars and the various anti-aging ingredients available.
Sisel Training
This is a great place to start if you are interested in becoming a Sisel distributor — there are amazing ways to learn online. Discover how the Sisel business structure works, how to sell products and earn a commission in the videos below.
You can find more sales training advice and resources in the menu above, under Sisel Resources.
If you have any questions about the videos on this page or need support for ordering products or becoming a distributor, please don't hesitate to contact me, Katie Larking.
I am a top Sisel Global Sisel Leader and I'd be happy to answer any questions that you have after watching these videos.
Siselers Connect Product and Business Training Videos
Anti-Aging Research
The AGE Pill is the center of Sisel's work and a product I firmly believe in. You can find videos here that explain how it works and how to take it. You can also watch the Milo and Me series, where I (Katie) and my dog (Milo) take the AGE Pill and track how our health has benefited as a result!
If you have any requests for more explainer videos, Milo and Me journals or something else entirely, please don't hesitate to get in touch.
Enjoy!
Last Updated on July 26, 2023 by Katie Sisel Distributor