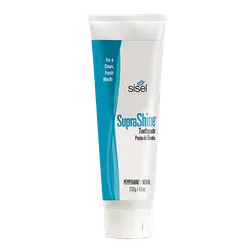 Price
$10 USD Customer Price | $9 USD Distributor Price
Applies to USA, Canada, Australia, New Zealand, UK United Kingdom, and Taiwan
Price other countries (click to expand)
Austria Distributor Price 10,50 €
Austria Customer Price 11,50 €
Belgium Distributor Price 10,50 €
Belgium Customer Price 11,50 €
Bulgaria Distributor Price 10,50 €
Bulgaria Customer Price 11,50 €
Czech Republic Distributor Price 9,90 €
Czech Republic Customer Price 10,90 €
Denmark Distributor Price 10,50 €
Denmark Customer Price 11,50 €
Estonia Distributor Price 10,50 €
Estonia Customer Price 11,50 €
Finland Distributor Price 10,50 €
Finland Customer Price 11,50 €
France Distributor Price 10,50 €
France Customer Price 11,50 €
Greece Distributor Price 10,50 €
Greece Customer Price 11,50 €
Hungary Distributor Price 2 780 Ft
Hungary Customer Price 3 058 Ft
Ireland Distributor Price 10,90 €
Ireland Customer Price 11,90 €
Italy Distributor Price 10,90 €
Italy Customer Price 11,90 €
Latvia Distributor Price 10,50 €
Latvia Customer Price 11,50 €
Lithuania Distributor Price 10,50 €
Lithuania Customer Price 11,50 €
Luxembourg Distributor Price 10,50 €
Luxembourg Customer Price 11,50 €
Malta Distributor Price 10,50 €
Malta Customer Price 11,50 €
Netherlands Distributor Price 10,50 €
Netherlands Customer Price 11,50 €
Poland Distributor Price 10,50 €
Poland Customer Price 11,50 €
Portugal Distributor Price 10,50 €
Portugal Customer Price 11,50 €
Romania Distributor Price 10,50 €
Romania Customer Price 11,50 €
Slovakia Distributor Price 10,50 €
Slovakia Customer Price 11,50 €
Slovenia Distributor Price 10,50 €
Slovenia Customer Price 11,50 €
Spain Distributor Price 10,50 €
Spain Customer Price 11,50 €
Sweden Distributor Price 10,90 €
Sweden Customer Price 11,90 €
Deutschland Distributor Price 9,50 €
Deutschland Customer Price 10,50 €
Where can I purchase Sisel SupraShine Toothpaste?
Click here to order and create an account as a preferred customer or distributor. Order SISEL SupraShine Toothpaste online. Distributors pay an average of 10% less than customers. You can order online from any country where Sisel products are sold.
By ordering through this site you will get the following benefits:
Assistance ordering online (should you need help) +61 422538801 or email katie@btoxicfree
Product support 7 days a week
Exclusive invitation to our product training group to learn more about the products
Weekly updates and stories about the benefits and unique aspects of Sisel products
Product knowledge training, and information from myself as a Nutrition and Health Coach and my sponsor, Dr Curt (Chiropractor) who has extensive product and health knowledge
Opportunity to work towards getting your products for free and being supported by the fastest growing online Sisel team globally.

About SISEL SupraShine Toothpaste – Non Toxic, Effective and Safe
Good dental hygiene is essential for the long-term health and appearance of your teeth and gums. The key ingredient in SupraShine is stabilized Cl02 which eliminates mouth odour, and attacks troublesome microbes that promote cavities, gum disease, and odor. Contains calcium hydroxyapatite, the same minerals found in teeth, supporting strength and dental health that lasts.
Your smile is a priceless gift that allows others to see you at your best. A smile can lift your mood, open new doors, and invite new friendships. Now you can care for this gift with Sisel's incredible Dental Care products, and it all starts with Sisel Toothpaste.
There's no question that good dental hygiene is good for the long-term health and appearance of your teeth and gums. Sisel makes dental care less of a chore by providing safe, effective products that are easy to use and pleasing to the taste. With its powerhouse of ingredients, known for their oral health benefits, SupraShine is unlike any other. SupraShine is 100% fluoride free! While this chemical is often put in toothpaste to fight cavities and improve oral health, studies show that too much fluoride may discolor, and even damage teeth. Sisel is committed to providing only the safest, most effective products, which is why our Toothpaste stands out above the rest.
One of the key ingredients in SupraShine is Stabilized Chlorine Dioxide. This ingredient eliminates mouth odor encourages an unfriendly environment for decay. Stabilized Chlorine Dioxide is gentle on delicate mouth tissue making it a perfect component in Sisel Toothpaste.
Another major constituent in SupraShine is Hydrated Silica. This important ingredient helps keep teeth white by mechanically removing stain films from our teeth.1 A study on over 40 different kinds of toothpaste found that those containing hydrated silica had the highest cleaning efficacy as compared to those without.2 SupraShine has the power to fight unwanted stains and odors with potent cleaning agents. This is definitely the product you want in your corner in the battle against dental complaints.
SupraShine's cleaning and protective support is enhanced by xylitol, a natural sweetener that will not feed the bacteria that cause tooth decay. It also contains the essential oil of peppermint, which lends a fresh, minty flavour. You will love the smooth, cool feel of your mouth and teeth after brushing with SupraShine.
Smile with confidence with Sisel's incredible Dental Care products. Make SupraShine part of your dental routine today and you will discover a new reason to smile.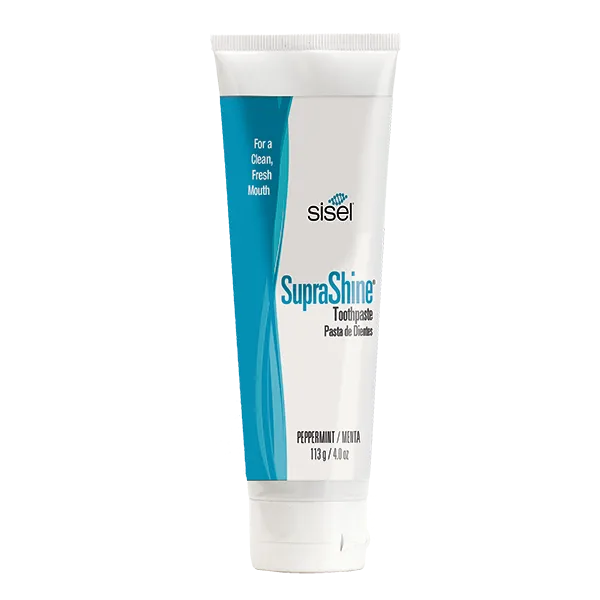 Features and Benefits
• Highly effective, yet 100% fluoride, SLS, SLES and sulfate free.
Contains safe potable water chlorine dioxide. This ingredient not only eliminates mouth odor but is also aggressive towards
troublesome debris. While tough on plaque, stabilized chlorine dioxide is gentle on delicate mouth tissue.
Hydrated Silica. This important ingredient helps keep teeth bright by mechanically removing stain films from our teeth.
Contains micellar calcium casein to support the enamel on your teeth.
No dangerous chemicals or harmful additives like those found in most commercial toothpastes, such as Fluoride or Sodium Lauryl/Laureth Sulfate
Directions for use
Use a pea-sized amount of SupraShine toothpaste applied to your brush. Then vigorously brush teeth daily after meals. Completely safe for children, but may require adult supervision.
Ingredients List
Aqua, Sorbitol, Hydrated Silica, Glycerin, Zinc Citrate, Stabilized Chlorine Dioxide (Sodium Chlorite Solution), Peppermint Flavor, Cocamidopropyl Betaine, Xylitol, Cellulose Gum, Titanium Dioxide (Cl:77891), Hydrolyzed Casein, Silica, Camellia Sinensis Leaf Powder
Ingredients Label

Testimonial and Reviews
Please email me for testimonials about this product: Sisel International Distributor, Nutrition and Health Coach Katie – [email protected]
Additional Information
No Animal Testing
Sisel Safe
Factsheets and Brochures
Sisel-SupraShine-Toothpaste-Product-Factsheet
Sisel-Safe-Brochure-Bathroom-Checklist
References:
1 Dental Product Spotlight. Whitening Toothpastes. J Am Dent Assoc 2001; 132: 1146-1147.
2 Wulknitz P. Cleaning power and abrasivity of European toothpastes. Adv Dent Res. 1997 Nov; 11(4):576-9.
Related Videos
Tom Mower Talk's about Sisel SupraShine Toothpaste
Related Pages
Disclaimer
These statements have not been evaluated by the Food and Drug Administration. This product is not intended to diagnose, treat, cure, or prevent any disease.

Last Updated on June 24, 2023 by Katie Sisel Distributor