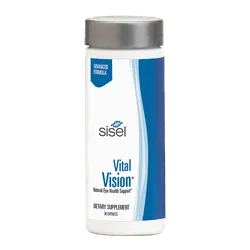 Price
Applies to USA, Canada, Australia, New Zealand, UK United Kingdom, and Taiwan
$36 USD Customer Price | $32 USD Distributor Price
Price other countries (click to expand)
Austria Distributor Price 34,90 €
Austria Customer Price 38,50 €
Belgium Distributor Price 34,90 €
Belgium Customer Price 38,50 €
Bulgaria Distributor Price 34,90 €
Bulgaria Customer Price 38,50 €
Czech Republic Distributor Price 33,50 €
Czech Republic Customer Price 36,90 €
Denmark Distributor Price 34,90 €
Denmark Customer Price 38,50 €
Estonia Distributor Price 34,90 €
Estonia Customer Price 38,50 €
Finland Distributor Price 34,90 €
Finland Customer Price 38,50 €
France Distributor Price 34,90 €
France Customer Price 38,50 €
Greece Distributor Price 34,90 €
Greece Customer Price 38,50 €
Hungary Distributor Price 9 190 Ft
Hungary Customer Price 10 109 Ft
Ireland Distributor Price 35,90 €
Ireland Customer Price 39,50 €
Italy Distributor Price 35,50 €
Italy Customer Price 38,90 €
Latvia Distributor Price 35,50 €
Latvia Customer Price 38,90 €
Lithuania Distributor Price 34,90 €
Lithuania Customer Price 38,50 €
Luxembourg Distributor Price 34,90 €
Luxembourg Customer Price 38,50 €
Malta Distributor Price 34,90 €
Malta Customer Price 38,50 €
Netherlands Distributor Price 34,90 €
Netherlands Customer Price 38,50 €
Poland Distributor Price 34,90 €
Poland Customer Price 38,50 €
Portugal Distributor Price 34,90 €
Portugal Customer Price 38,50 €
Romania Distributor Price 34,90 €
Romania Customer Price 38,50 €
Slovakia Distributor Price 34,90 €
Slovakia Customer Price 38,50 €
Slovenia Distributor Price 34,90 €
Slovenia Customer Price 38,50 €
Spain Distributor Price 34,90 €
Spain Customer Price 38,50 €
Sweden Distributor Price 36,50 €
Sweden Customer Price 40,50 €
Deutschland Distributor Price 30,90 €
Deutschland Customer Price 33,90 €
Where can I purchase Sisel Vital Vision?
Click here to order and create an account as a preferred customer or distributor. Order Sisel Vital Vision online. Distributors pay an average of 10% less than customers. You can order online from any country where Sisel products are sold.
By ordering through this site you will get the following benefits:
Assistance ordering online (should you need help) +61 422538801 or email

[email protected]

Product support 7 days a week
Exclusive invitation to our product training group to learn more about the products
Weekly updates and stories about the benefits and unique aspects of Sisel products
Product knowledge training, and information from myself as a Nutrition and Health Coach and my sponsor, Dr Curt (Chiropractor) who has extensive product and health knowledge
Opportunity to work towards getting your products for free and being supported by the fastest growing online Sisel team globally.

About Sisel Vital Vision
Powerful Support for Eyes
Free radicals and UV light are believed to be major causes of damage to healthy eyesight. Vital Vision is comprised of a powerhouse of high-tech ingredients extracted from botanicals and antioxidants to support healthy eyes for keen vision, radiantly colored pigmentation, sparkle, and vitality you may have never thought possible.
Free radical damage and excessive UV light can wreak havoc with your eyesight. SISEL's Vision is filled with the botanicals and antioxidants known to support eye health. The carotenoids lutein, zeaxanthin and astaxanthin have been shown to absorb harmful light and act as antioxidants to protect from free radical damage. This amazing formula contains even more antioxidants with the vitamins beta carotene (pro-vitamin A), vitamin C and E. Zinc is added because it is an important co-factor for antioxidant enzymes. These powerhouse ingredients will support and protect your precious eyesight.*
Features and Benefits
Packed with antioxidants.
 Supports healthy eyes.*
Contains Vitamins A, C & E.
Helps shield against harmful UV light.*
Directions for use
Take 1 capsule per day with water or as directed by your health care provider.
Ingredients List
Serving Size: 1 Capsules
Serving Per Container: 30
INGREDIENTS:
Vitamin A (as Beta Carotene) 3300 IU
Vitamin C (as Ascorbic Acid) 30 mg
Vitamin E (as d-alpha Tocopheryl Acetate) 9 IU
Zinc (as Zinc Gluconate) 6 mg
Proprietary Blend 135 mg
Aztec Marigold (flower) Extract, Bilberry (fruit) Extract, Eyebright (aerial parts) Extract, Haematococcus pluvialis (algae) Extract
OTHER INGREDIENTS:
Microcrystalline Cellulose, Vegetable Capsules, Vegetable Fatty Acid.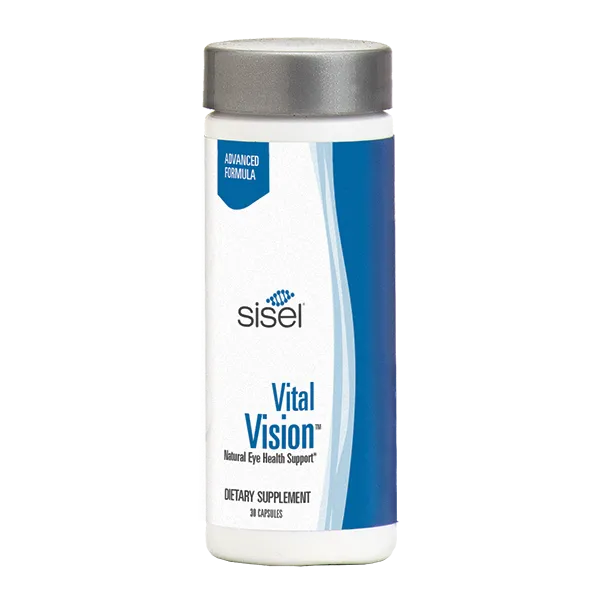 Ingredients Label
Caution
If you are under the age of 18, pregnant, nursing or have a pre-existing medical condition, consult with your health care provider before taking this product. Discontinue use and consult your health care provider if any adverse reaction occurs. Do not use if tamper-evident seal is broken. Keep out of the reach of children.
Testimonial and Reviews
Please email me for testimonials about this product: Sisel International Distributor, Nutrition and Health Coach Katie – [email protected]
Additional Information
Gluten Free
SiselSafe
No Animal Testing
Factsheets and Brochures
Related Videos
Related Pages
Disclaimer
These statements have not been evaluated by the Food and Drug Administration. This product is not intended to diagnose, treat, cure, or prevent any disease.
Last Updated on June 24, 2023 by Katie Sisel Distributor