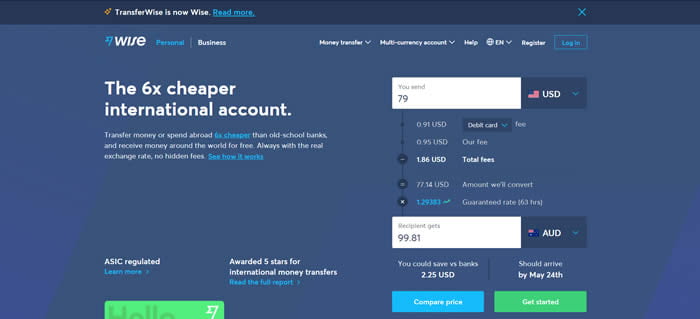 Australia, New Zealand and UK (United Kingdom) Residents now purchase in USD dollars, direct from the USA. After lots of research I have found the Wise Debit Card to over the best exchange rates, and very low fees. Below is the information from their website.
With your own Wise debit card, you can spend in the local currency — wherever you are. It's accepted anywhere that takes Mastercard or Visa.
You can use this card to make a USD purchase if you live in a Australia and New Zealand. This card offers the best value I have ever found for USD purchases.
You can spend on your Wise debit card in any currency, and our smart tech will auto-convert it with the lowest possible fee. You'll always get the real exchange rate.
Card pricing
Order a Wise debit card
10 AUD
Replacement card
6 AUD
Spend in currencies in your account
Free
Convert a currency using your card
Calculate
First 2 ATM withdrawals up to $350 / month
Free
ATM withdrawals over $350 / month
1.75%
Over 2 ATM withdrawals / month
$1.50 / withdrawal
Last Updated on March 27, 2023 by Katie Sisel Distributor