How do I ORDER one or more Sisel Products in Australia, New Zealand, USA,  Canada, UK, Taiwan, or  Europe?
Create an account as a Distributor or Preferred Customer to order products. Watch video below for explanation or scroll down further to read 2 simple steps.

 When you click the button below to order you will leave this website. It will automatically by Default enter my name Katie Larking as the Referrer / Enroller (information about me below). Thankyou for ordering!

 You need to select the country you are from before moving to the next screen and completing your personal details after which you can select the product/s you want to order.

PRODUCT PRICES ARE IN United States Dollars dollars for UK, USA, Canada, Australia, Taiwan and New Zealand residents, however not Europe and or Japan. Europe pays in Euro and Japan in Yen.

Sisel Australia and Sisel New Zealand Customers do not pay GST that is a good saving!
Other countries scroll down or CLICK HERE
NOTE: Instructional video below. 2 MINUTE VIDEO EXPLAINS HOW TO ORDER
It is important to note: Sisel Distributors pay 10% less for products than Preferred Customers. So it's worth registering with Sisel as a distributor to get the best price. The registering with Sisel fee is 25 USD. The annual renewal fee is $25 USD.
The New Zealand warehouse is now closed Sisel Australia and Sisel New Zealand Customers receive products direct from the Sisel Manufacturer located in UTAH, Salt Lake City USA. This means more reliable shipping with UPS – United Postal Service. Products are now sent Expedited Shipping which means they arrive in 6-8 Business days.
Auto-ship is optional
You can skip auto-ship, however, whilst it is optional, it is recommended. Auto-ship is required to qualify for a commission as a Distributor.  In addition, Sisel nutritional products are designed to last a month. The benefit of auto-ship is that you will have peace of mind. You won't run out of products as the supply of products will arrive each month.
Sisel UK, AUSTRALIA and New Zealand Products are now shipped direct from the USA. Prices are in USD Dollars. Sisel uses United Postal Service for Australian and New Zealand Customers.  Shipping time to Australia is 6-8 business days via Expedited Shipping. NZ is 4 weeks via economy shipping. 
About Katie Larking:
Thankyou for visiting my website. I very much appreciated it. I am a Health and Nutrition Coach and Sisel International Distributor,I have been sharing and using Sisel Products since 2012. I have lots of knowledge about all of the Sisel products if you need help or support please contact me. (phone +61 422538801). My background is in preventative health and nutrition. I also run regular Product and Business Training Webinars to help teach distributors and customers about the Sisel Products and the Sisel Business opportunity. You are welcome to attend these online meetings if you leave my name as the Referrer/Enroller (Thankyou! :), please reach out to me!  Learn more about me here.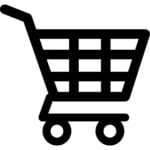 SISEL INTERNATIONAL COUNTRIES
Below are a list of countries you can order Sisel Products from. Please follow the instructions above when ordering.  This includes all orders for the AGE Pill. The A.G.E. Pill can be ordered from any country listed below. Choose the country, this will take you to another site. Then click Distributor or Preferred Customer. My name is automatically selected as the referrer.
*****
Last Updated on June 12, 2023 by Katie Sisel Distributor