Ordering Sisel International Products
How do I ORDER Sisel Products in Australia?
I can only see some of the products? WHY?
At first only the Retail products are shown, continue through the process then log back in.
Once you have joined as a Distributor or Preferred Customer you will be able to access both catalogs/pricelists from ORDER TAB in the member area when logged in. (What does the order tab look like when I log in after joining?). Currently the products are split into two lists. Place your order after you have signed up. It is free to signup join in Australia.
PLEASE NOTE THIS IS TEMPORARY IN A FEW WEEKS AUSTRALIA WILL OFFICIALLY LAUNCH NEW ZEALAND AND WILL HAVE ONE PRICES LIST AND FASTER SHIPPING FOR AUSTRALIAN CUSTOMERS.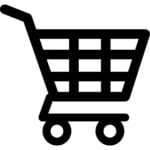 If you are wanting to join Sisel from any other country use the links below.