Hemp Extract Spray
All benefits of CBD without THC
Some of us may be lacking cannabinoids, SiselSafe® CBD is safe, effective, and grown organically with no pesticides, herbicides, or chemical fertilizers. What makes this Hemp Spray unique is that it is 100% THC Free, however still contains broad-spectrum ingredients.
CLICK HERE FOR CERTIFICATE OF ANALYSIS
FUNCTION OPTIMALLY
When you are stressed your body tries to divert resources from other critical systems in order to cope. Run too long in this mode and your health and performance can suffer. SiselSafe CBD Full Spectrum Hemp Extract helps calm the mind (some describe its soothing effects as a warm bath) from daily stressors, allowing your body to function optimally.
Faster recovery and improved performance
When we improve our management of mental and physical stress, you can feel more energetic. Inflammation can result from exercise which slows down recovery. SiselSafe CBD Full Spectrum Hemp Extract helps you recover faster from those workouts and other physical activities by promoting a healthy inflammatory response.
Immune System Support
To modulate the immune system means it can back down or elevate as needed. This is a healthy immune response. A healthy immune system response is supported by SiselSafe CBD Full Spectrum Hemp Extract.
Features and Benefits
Calms the mind from daily stressors, helping to optimize the body*
Promotes healthy recovery from exercise*
Encourages a healthy immune response*
Acts as a neuroprotective against oxidative stress*
Supports the digestive process*
750 mg per bottle of broad spectrum hemp extract*
Natural, non-GMO, and organically grown by licensed American farmers*
No pesticides, herbicides, or chemical fertilizers*
Non-psychoactive, THC-free formula*
Tested by multiple labs to ensure safety and potency*
Made in the USA in a GMP Certified and FDA Registered facility*
Sweet Mango Peach flavor*
*These statements have not been evaluated by the Food and Drug Administration. This product is not intended to diagnose, treat, cure or prevent any disease
Directions for use with Sisel Hemp Spray:
Spray five times (approximately 1ml) under the tongue and hold for 1-2 minutes before swallowing. SHAKE WELL BEFORE USE.
WARNING: If you are under the age of 18, pregnant, nursing, or have a pre-existing medical condition, consult with your health care provider before taking this product. Discontinue use and consult your health care provider if any adverse reaction occurs. Do not use if tamper-evident seal is broken. Keep out of the reach of children.
Ingredients
750 mg of Broad Spectrum Help Extract per bottle.
Amount Per Serving:
Calories 10
Total Fat 1
MTC Oil (from coconut/palm kernel) 850 mg
Hemp (Cannabis sativa L) Aerial Parts Oil Extract 25mg
Percent Daily Values (DV) are based on 2000 calorie + Daily Value (DV) not established.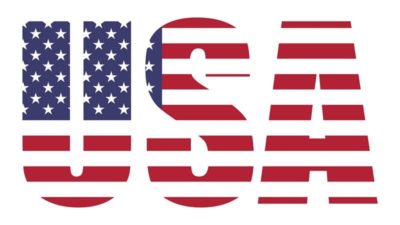 Last Updated on March 27, 2023 by Katie Sisel Distributor