Maximol Solutions by Neways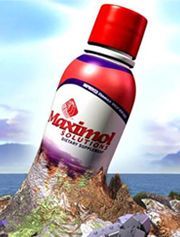 Neways was the home of Maximol !
Maximol also referred to as Maximol Solutions was a Mineral and Multi-nutrient Formula for Maximum Nutrition. The foundation of health and wellness starts with good nutrition. That's why Maximol Solutions was the top selling product at Neways!
Maximol was used to provide the body with the essentials of good nutrition. Neways claimed it was the world's leading trace mineral formula, fortified with powerful high-ORAC antioxidants, as well as essential vitamins, amino acids, and fulvates. All this came in one liquid formula that was ideal for maintaining a healthy body and overall well-being.
In addition, Maximol was designed to nourish and support cellular health, helping consumers feel better and more energetic than ever. Maximol was flavoured with tasty raspberry and blueberry concentrates to increase antioxidant protection and add refreshing flavour.
If you have been searching for Neways Maximol Solutions then you have come to the right place. Firstly, let me fill you in on some background.
Neways used to produce this product. Maximol was created by Tom Mower. Neways the company was sold in 2006. 
The late Tom Mower Sr was devasted that his company Neways was sold due to a divorce. He started a new company in 2006 with his son Tom Mower Jr called Sisel International. The goal was to continue the Mower Mission with Sisel and produce the same type of high-quality, effective products.   

Tom Mower with his Son, Tom Mower Jr started Sisel International. Tom created a full line of products and enhanced his formulations in the previous range.
Neways Maximol to Sisel SpectraMaxx
Spectramaxx which according to Tom is an improved version of Maximol (Maximol Solutions from Neways). Tom Mower is the inventor of SpectraMaxx and the previous formulation Maximol. 

SpectraMaxx contains up to 74 Essential Trace Minerals, vital for numerous essential biological functions.

SpectraMaxx contains a proprietary Fruit and Vegetable Blend containing approximately 40 intensely powerful antioxidants readily absorbable in your body.
It is combined with Organic Fulvic Acid.* SpectraMaxx® Provides Powerful Immunological Support*
Different foods have separate, unique molecules, which may counteract specific free radicals, which means no single super fruit or vegetable may possibly address all the harmful free radicals present in our environment.
SpectraMaxx has been formulated to give a wide array of essential trace minerals, antioxidants, energy-boosting support for vitamins and phytonutrient complexes, all in less than one ounce.*
HOW MUCH is it?
For 1 Bottle of  SpectraMaxx, $97 USD includes EXPEDITED Shipping from USA (Sisel Manufacturing Plant) to Australia*
For 2 Bottles of SpectraMaxx, $173 USD includes EXPEDITED Shipping from USA (Sisel Manufacturing Plant) to Australia*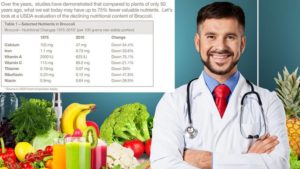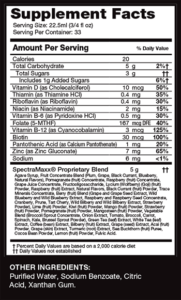 *Save 10% as a distributor
In addition to Spectramaxx, it is worth touching on one more. Sisel's top selling product the AGE Pill. The number of product users for The AGE Pill continues to grow. This product is popular due to the spectacular results it achieves. It provides immense support to stem cell production, boosting/supporting NAD production in the body . It also removes cellular waste, in both the form of lipofuscin and glycation. This waste slows communication between cells and contributes to the process of aging.
*These statements have not been evaluated by the FDA. These products are not intended to treat, cure or prevent any illness or disease.
What has changed?
Newways Maximol has been discontinued and now according to late Tom Mower Sr the original product formulator a more powerful upgraded formulation called SpectraMax is available.
Last Updated on March 27, 2023 by Katie Sisel Distributor