What products contain Microbeads?
You don't litter, you have a reusable water bottle and you put your groceries in cloth bags. But what's in your shower?
In the past decade, cosmetic companies have increased their output of products with plastic microbeads. Most of these are advertised with the words "scrub" or "exfoliating." On the ingredients list, "polyethylene" and "polypropylene" are red flags: Both are just types of plastic.
Plastic bags and bottles turn into microplastics through a process of degradation, breaking down into smaller and smaller pieces. Microbeads, on the other hand, are already tiny-under 10mm in diameter-by the time they enter watersheds. The beads are small enough that they slip right through water treatment facility filters and into watersheds. Once they make it through, they attract the toxins present in low concentrations in a body of water.
Growing familiarity with microbeads, their effects and their ubiquity (90% of ocean surface water samples collected for ASC's Microplastics project were contaminated) has led to increased public resistance to their use. New data shows that the Great Lakes have up to 1.7 million microplastic particles per square mile of surface water, and governments surrounding the lakes have been the most active.
Illinois has banned the sale of products with microbeads; Ohio and New York are considering doing the same, as is Toronto. New Jersey Congressman Frank Pallone Jr. introduced a bill to implement a ban nationwide by 2018, and New York Senator Kirsten Gillibrand has proposed similar legislation. Major cosmetics companies have taken note: Unilever is phasing out plastic microbeads by 2015, and L'Oreal will do the same by 2017.
For now, though, plastic microbeads are easy to buy and use. Luckily, they're also easy to avoid.
Sisel Safe Products including skin care and Exfolium do not use microbeads, Sisel toothpaste and the complete Sisel Product Range are free from microbeads.
Tips on avoiding products with microbeads:
Check ingredients labels for polyethylene and polypropylene.
An app has been released which allows you to simply scan a bar code with your smartphone camera to determine if a product has microbeads. http://ecowatch.com/2014/01/09/plastic-in-facial-scrub-app-for-that/
Check out the list below of popular U.S. products with microbeads. The complete list is available here: http://beatthemicrobead.org/images/pdf/RED%20UNITED%20STATES.pdf
Don't worry! There are plenty of exfoliants without microbeads, most of which use biodegradable and filterable products like jojoba, vitamin C paste and volcanic minerals. You can find a list of some of the best from Allure magazine here : http://www.allure.com/beauty-products/2014/top-microbead-free-exfoliator-alternatives#slide=12
Products that contain plastic products that do contain plastic microbeads
Aveeno Active Naturals Positively Radiant Skin Brightening Daily Scrub
Aveeno Active Naturals Positively Ageless Resurfacing Scrub with Vitamin C
Aveeno Active Naturals Clear Complexion Cream Cleanser
Bath & Body Works Pure Paradise 2-in-1 Body Scrub and Wash
Clean & Clear Advantage 3-in 1 Exfoliating Cleanser
Clean & Clear Morning Burst Facial Scrub — Oil Free
Clean & Clear Blackhead Eraser Scrub — Oil Free
Clean & Clear Deep Action Exfoliating Scrub — Oil Free
Clean & Clear Daily Pore Cleanser — Oil Free
Clearasil Reckit Benckiser Daily Clear — Refreshing Superfruit Scrub
Clinque Estée Lauder Companies 7 Day Scrub Cream Rinse-Off Formula
Clinque Estée Lauder Companies Exfoliating Scrub
CVS Pharmacy Oil-free acne scrub
Dermalogica Clear Start — Blackhead Clearing Pore Control Scrub
Hempz Sandalwood & Apple Herbal Body Scrub
Kiehl's Facial Fuel-Energizing Scrub — Skin Buffer for Men
Kiehl's Clearly Corrective — Skin Brightening Exfoliator
Olay Treatment
Olay Moisturizer
Olay Prof. Exfoliating Renewal Cleanser
Rite Aid Renewal DIY Regenerating Cleanser
Rite Aid Renewal Regenerating Micro Refining Cream
Rite Aid Renewal Acne Body Scrub Clear
Rite Aid Renewal Acne Wash Daily Scrub Oil-Free
Rite Aid Renewal Bright Skin Daily Face Scrub
Rite Aid Renewal Exfoliating Cleanser
Up & Up (Target Brand) Exfoliating Body Wash — Pomegranate Seeds
Up & Up (Target Brand) Blackhead Facial Scrub with Salicylic Acid
Up & Up (Target Brand) Acne Wash Oil-Free Pink Grapefruit Foaming Scrub
Up & Up (Target Brand) Renewing Cleanser
Victoria's Secret 2-in-1 Wash and Scrub
Walgreens Blackhead Clearing Scrub
Toothpaste with Microbeads
Crest Pro Health
Crest Pro Health for Me
Crest Sensitivity
Crest Complete Multi Benefit
Crest 3D White
Crest 3D White Luxe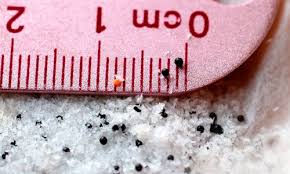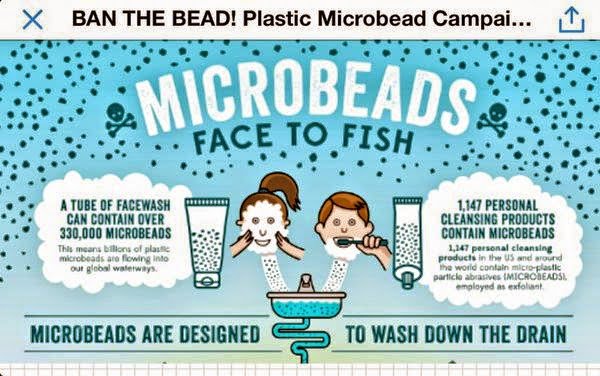 Article By Alex Hamilton
Authored by Adventurers and Scientists for Conservation, Tuesday, October 7th, 2014, Tags:Adventure Science, adventurers and scientists for conservation, ASC, cosmetics, microbeads,microplastics
Reference: https://onepercentfortheplanet.org/2014/10/a-list-of-products-that-contain-plastic-microbeads/
If you believe any of this information to be in-factual or incorrect please email [email protected]
Last Updated on March 27, 2023 by Katie Sisel Distributor