Below are the most common questions asked about Sisel International and Sisel Products.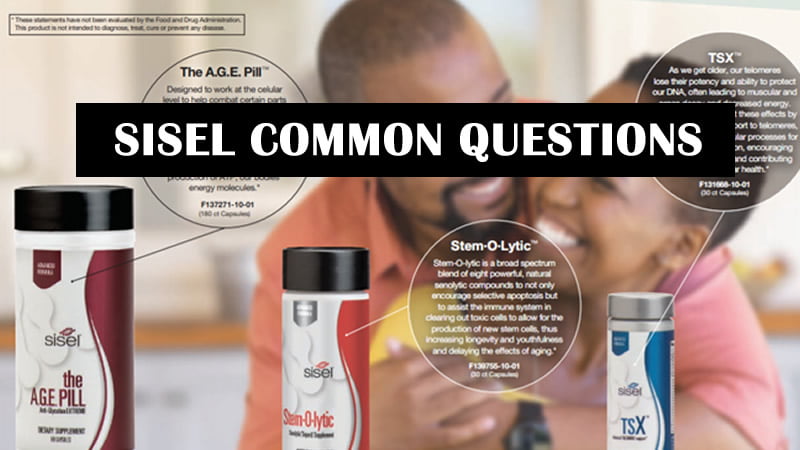 What is Sisel products?
Sisel International stands for Science, Innovation, Success, Energy, and Longevity. Sisel's range of products include bathroom products, homecare, skin care, nutritionals, longevity and age reversal. Sisel offer high quality products for the lowest possible prices. Sisel's monetary compensation plan and powerful products makes Sisel a unique in MLM industry.
Is Sisel a pyramid scheme?
Sisel International distributors earn commission both by selling products and recruiting new members, it is safe to say that Sisel International is not a pyramid scheme. However, since Sisel International is an MLM, and you cannot earn money if you don't recruit others to purchase the products.
Who owns Sisel?
Both Sisel, which has 30-plus workers, and SupraNaturals, which has 80-plus workers, are owned by Beluga Ventures LLC of Springville. Sisel CEO and Cofounder is Tom Mower Jr.
What is the AGE Pill?
The AGE Pill is Sisel's top selling product. It supports the removal of cellular waste (glycation and lipofuscin) that clogs up cells. It also supports an increase in cellular energy (ATP and NAD). Since taking the AGE Pill I have felt more energised and my skin appears less wrinkly.
Last Updated on March 27, 2023 by Katie Sisel Distributor