Kaffe by Sisel
Welcome to the Sisel Kaffe, a heart-warming, health invigorating and relaxing place to unwind after a long day's work or a nutritional and vibrant place to kick-start your morning. The Sisel gourmet Kaffe range is designed to be the perfect combination of quality taste and vitality. All products come with health supporting properties backed by sound scientific research and a flavour punch you can't get anywhere else.
Put simply, the Sisel Kaffe is your one-stop shop for health and quality with no need to compromise on either. Enjoy our fantastic Sisel Kaffe product range and feel confident that mornings are now on your terms!
Read on to find out more about the revolutionary Sisel Kaffe range.
---
Sisel Tea — Fire 'N' Ice Tea
$44 USD Customer Price | $40 USD Distributor Price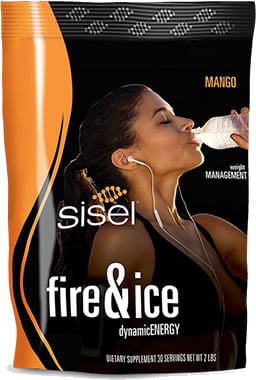 A natural, low glycemic, fat burning, energizing Iced Tea that is completely diet friendly. Sisel has created this to be so much more than a convenient soda/energy drink replacement.
Developed by Sisel International's lead researchers in thermogenics, this delicious Iced Tea is balanced to help you feel rejuvenated and maintain a healthy body weight. Its formula will help to turn your body from a fat-storing to a fat-burning machine. There really is a lot of fantastic science that has gone into creating this amazing product, to find out more about its patented ingredients and formulation click here.
---
Sisel International – Sencha Green Tea
$47 USD Customer Price | $42 USD Distributor Price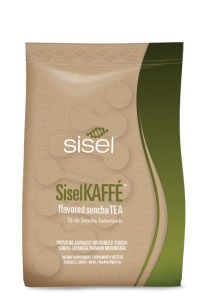 The Sisel Te — Sencha Green Tea is packed full of anti-oxidants which help your body fight infections. People with cancel love this product as it provides massive support. With the added extracts of Chaga, Bacopa and Gotu Kola, the Sisel Te — Sencha Green Tea is the envy of Green tea everywhere. With a generous 30 servings per box, this green tea will boost your immune system and taste spectacular to the very last drop.
Already know what you want to buy? Click here to buy Sisel Kaffe & Sisel Te products from Sisel!
---
Sisel Kaffe — Premium Black Ground Coffee
$38 USD Customer Price | $34 USD Distributor Price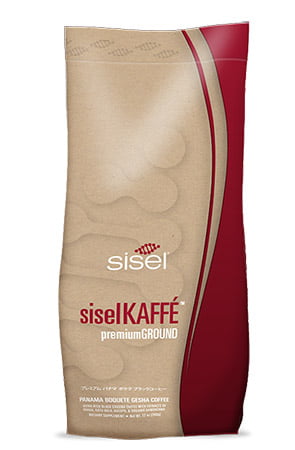 The Sisel Kaffe — Premium Black Ground Coffee is derived from the same formulation as the Ultra Black Instant Coffee. The ground coffee experience is one of sheer joy and Sisel would say it is arguably the healthiest coffee in the world. Designed to excite your senses and promote health, the Premium Black Ground Coffee by Sisel Kaffe is a coffee all coffee lovers must try!  (12 oz bag)
---
Sisel Kaffe — Ultra Black Instant Coffee
$32 USD Customer Price | $29 USD Distributor Price

The Sisel Kaffe — Ultra Black Instant Coffee is made with the same Boquete Gesha bean as the Gourmet Roast Expresso, but then has a unique blend of extracts added to the coffee to promote health and wellbeing. Enriched with extracts of Chaga, Gotu Kola, Bacopa, and organic Ganoderma, this instant coffee is the healthiest and best-tasting coffee you will ever try.
For more detailed product information please feel free to check the individual product listings. All research and development are correct at time of print, but products may be reformulated as further scientific developments are made. Sisel International is extremely proud of the Sisel Kaffe range and hopes you will not only reap the rewards of the health benefits but also enjoy the great taste.
---
More Sisel Australia Products:
Last Updated on March 27, 2023 by Katie Sisel Distributor