If you are concerned about having young skin and appearing old. Or if you would like to turn back the clock on your skin try Sisel's Timeless Renewal Skin Care System.
Sisel's Skin Care Solution
Sisels "Highly Advanced" Transfusium formulation, greatly complimented by spectacular, easy to use products to greatly improve skin in creating fabulous, younger looking, feeling and utterly vibrant skin.
With only 5 products it can make you look perhaps 5 to 20 years younger within a year or less.
Transfusium's revolutionary youthful looking restoration formula, coupled with , Firming Facial Cleanser, SkinDu, Actify 6000 and in the evening the amazing Rapid Repair Night Serum Epigentic complex.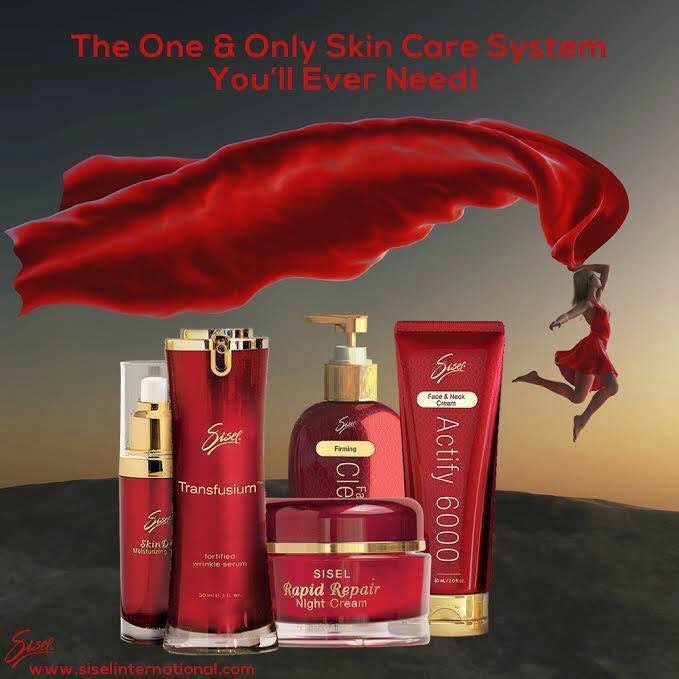 Sisel's very strong opinion and recommendation for skin care is to "Avoid cosmetics and skin care products from almost all companies, including the giant brands sold. Save your money & save your face".
Sisel firmly believes these products cover up and negatively affect the biological process and in doing so they make the skin age faster.  Shockingly we believe, unless you smoke, they could be the greatest source of toxins entering your body every day, with significant possibilities of health damage as they may accelerate aging much faster than normal.
Aging Skin research for women young and old
University researcher has found that younger women's concerns about wrinkles and deteriorating health cause them to have lower emotional well-being than those women who've passed the so called 'midlife crisis' phase.
Anne Barrett, sociology professor FSU's Pepper Institute on Aging found that young women's greater anxieties about declines in health and attractiveness degrade their emotional well-being, while older women's maintenance of increasingly youthful identities as they age enhances their well-being.
"Our society's marginalization of older women can have consequences for women across adulthood," Barrett said. "It can erode their emotional well-being long before they reach old age."
She examined the role of five components of the subjective experience of aging in accounting for age differences in women's emotional well-being — age identity, conceptions of the timing of middle age, aging attitudes, aging anxieties and self-assessed physiological changes.
Of those five, the study found age identity and aging anxieties played the largest role in accounting for younger women's lower emotional well-being than that of older women's. The younger women had greater anxiety about aging, particularly as it related to declines in health and attractiveness.
"It points to the relevance of ageism to all of us — across our lives," Barrett said. "It also highlights the need for visibility and positive representations of older women across all domains of life — in the media, in politics and other arenas."
Researchers also found that middle-age and older women engaged in a strategy that enhanced their own emotional well-being: They maintain youthful perceptions of themselves. In fact, these views become more age discrepant as they grow older. For instance, if you ask a 45-year-old women how old she feels, she might say 40 and if you ask a 75-year-old the same question she might say 65.
"We focus on women because their decline in status as they age is steeper than men's, For example, they face more age discrimination in the workplace and feel more pressure to mask signs of aging. This double standard of aging pointed us to a novel explanation for older women's better emotional well-being, compared with younger women."
You have nothing to lose but wrinkles
Try Sisel's highly advanced formulas (Timeless Renewal Skin Care System) for a 6 months and see if the improvement in your skin is nothing short of incredible. Then continue on for a year and see if you do not agree you many years younger.
Information provided By Tom Mower Sr.
Last Updated on March 27, 2023 by Katie Sisel Distributor