Sisel International released a press release on 8 June 2007 in response to the lawsuit issued against them by Neways International.
Neways International was sold to Golden Gate Capital in 2006 and since the acquisition, Golden Gate has sold off assets such as the corporate headquarters and manufacturing facilities in Utah. As with its acquisition of Herbalife, it seems Golden Gate are liquidating Neways in preparation of a sell off as a former shell of itself or to use the funds raised for other take-overs.
Sisel International is run by Darrick Mower and Tom Mower Junior, the sons of Tom and Dee Mower who were the founders of Neways International.
Sisel has a small range of nutritional products available however they have increased their range since the time this article was written. Sisel's range of products includes the best nutritional and personal care products available which they claim will be the highest quality in terms of safety and effectiveness for consumers. In the opinion of this author this is absolutely true.
Quality is something that has since been compromised with the Neways products after being sold to Golden Gate. A number of the product lines have been deleted and it has been said by some disappointed Neways distributors that the quality of the ingredients used in Neways products has been downgraded from pharmaceutical to manufacturing standard.
The cutting edge science originally used for the Neways product line seems long gone since the sale of the company and the departure of its founder Biochemist Tom Mower. Tom Mower would always go the extra mile and add ingredients that no other company would use due to cost and inability to make large profits. Tom Mower would never comprise the quality of a product because he was so passionate about consumers getting exceptional results with his products.
Some distributors have noticed that the cost of the Neways anti aging skin care products have been reduced and the ingredients changed. An ingredient called Ergothioneine which was announced by Tom Mower at a previous Neways International convention as an ingredient which is cutting edge in terms of wrinkle treatment has been completely removed from the Neways Product — Skin Enhancer — which was replaced by a cheaper priced cream, and according to a product user Ergothioneine was replaced with vitamin B when the price of Skin Enhancer was reduced.
This makes sense because Golden Gate is in the business of making as much money as possible and this is their first priority. Tom Mower's first priority is and was to provide cutting edge products, with the safest ingredients available (to help people) and then secondly to make money.
Sisel also claims to have a compensation plan that has ironed out all the foibles of other compensation plans currently available.
Neways International was the original company built by Tom Mower Senior and Dee Mower. It was sold to Golden Gate for a large undisclosed sum. As the Mower Mission was the core of building Neways, Sisel poses a threat to Neways because of the loyal distributor base following the Mower Mission and not the new Neways under Golden Gate's control.
Tom Mower Junior stated "We will aggressively defend our right to provide the greatest products anywhere. We aren't interested in taking cheap shots at our competitors." This seems to be the Mower way, getting on with the job. Further Darrick Mower stated "We recognize this lawsuit for what it is: a transparent attempt to slow by litigation the progress of what could become the greatest network marketing company in history."
Golden Gate had no comment preferring to let their lawyers do the talking in court.
Either way, the lawsuit is not good for millions of Neways International distributors who remained loyal throughout the takeover. The whole company is reliant on the distributors continuing to sell products through their networks. These distributors are very loyal to harmful- ingredient-free products and now that the manufacturing facility has been sold, the integrity of the products themselves is in doubt.
Overall it looks as if Neways could be a house of cards ready to fall under Golden Gate's management.
Now it seems that many distributors need to ask themselves are they loyal to Neways, or, high quality products that work and a company that promises to use the best possible science and ingredients available today. If it's the later then many distributors will jump ship and benefit from the best science has to offer today which seems apparent in Sisel products.
Find out more about what happened to the Neways products
Read about Tom Mower.
Can I get Sisel products in Australia? Yes click here
Join Now – Click here to join – sign up then order – no fee free to join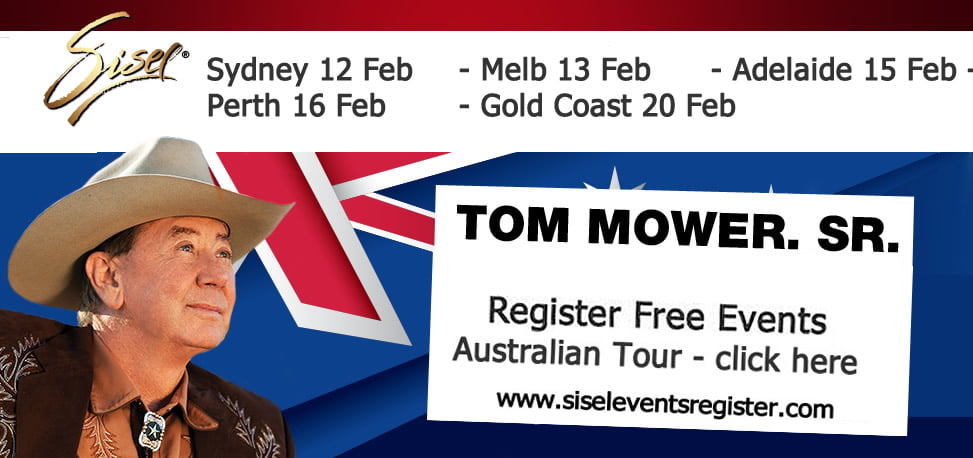 Related Posts:
Tom Mower is more than a Visionary
Why SISEL Why Tom Mower?
https://www.btoxicfree.com//why-join-sisel-success-innovation-science-energy-longevity/
Last Updated on March 27, 2023 by Katie Sisel Distributor