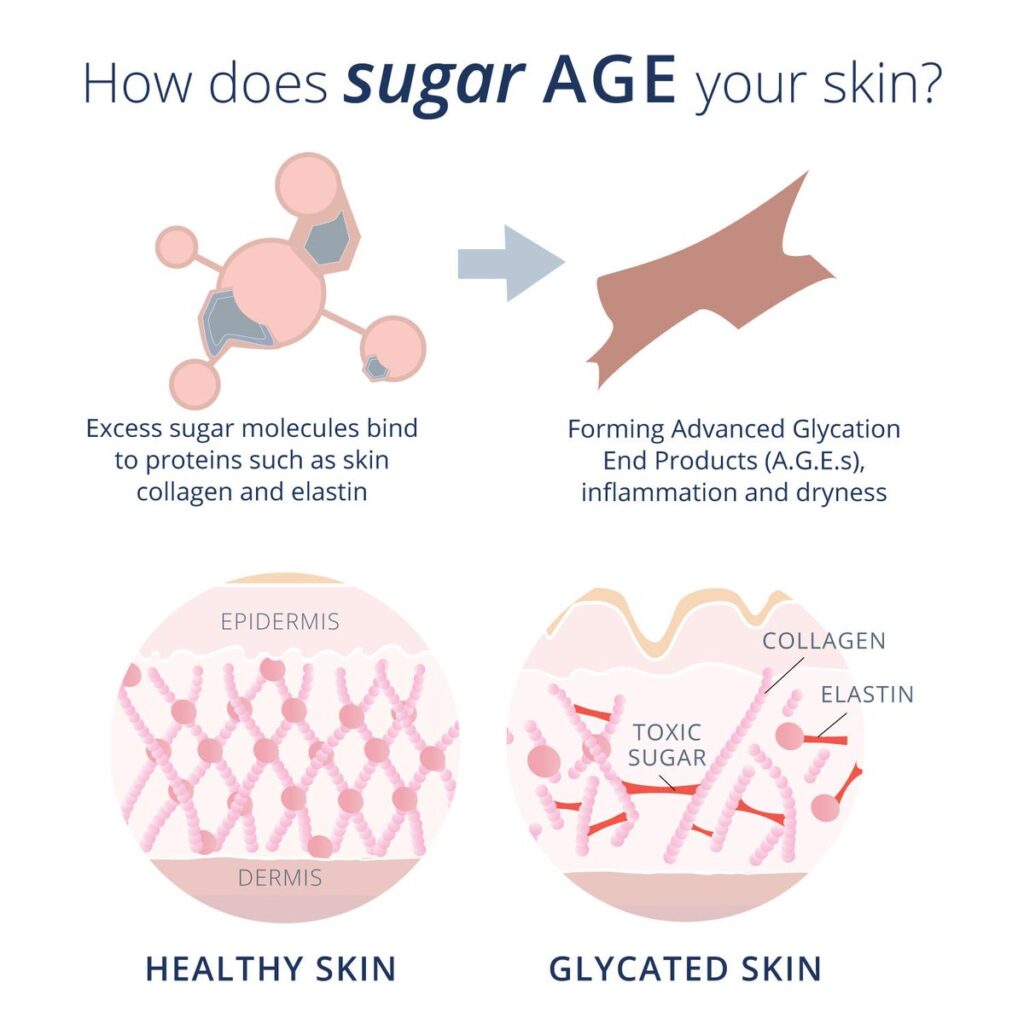 Glycation, Aging and Wrinkles
Glycation, aging and wrinkles. What has one got to do with the other? Glycation forms in the body and contributes to the aging process including wrinkle formation.
Scientific research shows that glycation is one of the main causes of aging skin. Glycation is a chemical reaction mainly caused by the excess sugar we ingest but also oxidative stress and UV radiation.
Glycation not only increases the appearance of wrinkles and aging, but also can aggravate particular skin conditions such as acne and rosacea.
The A.G.E. Pill stands for Anti Glycation Extreme. Meaning it goes to work to support the removal of glycation in the body including the skin. This skin is one of the first places we see improvement, because a lot of glycation is stored in the skin. The older we are the more glycation accumulates.
Many people notice improvements in the appearance of their skin in a short period of time.  I noticed quite a big difference, particularly at the 4-week mark. (I was taking a double dose). My skin appeared brighter and smoother. The appearance of wrinkles diminished. This is very exciting to see!
The AGE Pill goes to work to support healthy skin. It can make a massive difference in your appearance!
Learn more about the Sisel AGE Pill
We would love to hear your success story, please share your testimonial here
Last Updated on March 27, 2023 by Katie Sisel Distributor