Join Tom Mower Sr. on MONDAYS 1:00pm Melbourne time
Beginning on November 14th, Sisel Co-Founder and President, Tom Mower, Sr. will be hosting his own conference call.
He will be discussing topics that Distributors really want to hear about, including his take on the Mower Mission and the Sisel Safe philosophy.
In addition, Tom will teach you how to grow your business and everything you need to know about Sisel products. It is truly a "don't miss" opportunity that all Sisel Distributors should plan on hearing.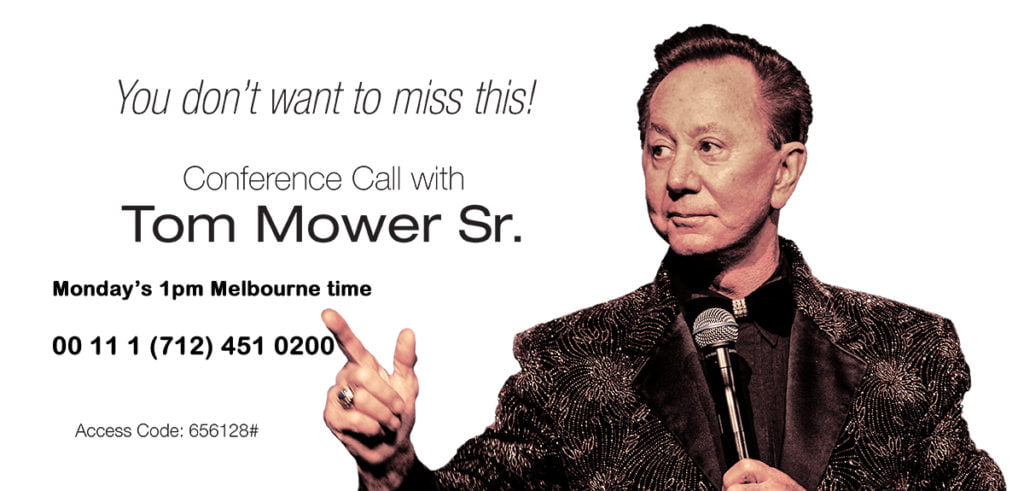 To hear Tom's Call, call 00 11 1 (712) 451-0200 and use access code 656128# at 1pm Melbourne Time Every Second Monday ( USA Time: 7:00pm (MST) every other Sunday).
If you have never heard Tom Mower, Sr. discuss the exciting things and amazing opportunities Sisel has to offer, you are missing out. Plan to hear his next Monday Conference Call and discover the secrets behind Sisel success.
Alternating Mondays, beginning on November 14th, at 1:00pm (Melbourne Time)
Call  00 11 1 (712) 451-0200 and use access code 656128#
Tom Mower's Australian Tour Dates Click here for Tom Mower Event Location and Times (November and December 2016)
Last Updated on March 27, 2023 by Katie Sisel Distributor