Sisel Holiday Catalog 2022 – New Products!
New Product Collections
We're thrilled to be launching Sisel Holiday Catalog 2022 with several brand-new products included in Sisel's Holiday collection. These amazing products will fit perfectly into your personal care regime, including skin care, body care, and hair care. With Sisel Safe formulations, these new product gift sets suit the season to help you look and feel your very best throughout the holidays and beyond. Sisel Safe means you are using products with all natural, non toxic, toxic free ingredients. Available Monday November 14th, 12pm Mountain time USA which is Tuesday 6 am Melbourne Time, November 15, 2022.
SiselSeasons™ Merry Mint – delight in the merriment of the season with a winter edition sink-side set that includes Foaming Hand Soap and Hand Lotion
M-Brothers™ Beard and Skin Oil – for those masculine moments of self-care
M-Sisters™ Hair and Skin Oil – pamper yourself for a healthy glow
SupraSet™ Hair Gel – get ready, get set, and go with effortless style
SiselSilver™ Serum – supports skin's natural repair and healing processes
SiselSoak™ Bath Salts – soak away stress in a relaxing bathing experience
Coconut Body Milk – a creamy dreamy new formula in a convenient on-the-go tube
With the holiday season centered on sharing, we're delighted to share with each of you our 2022 Holiday Catalog—a collection of give ready sets for everyone on your gift-giving list: friends, family members, neighbors, and even yourself. No matter how or where you celebrate your holidays, this season you can share the Sisel products you love with the people you love.
To ensure your holiday gifting is effortless and delightful, the holiday packs all include a gift item and come packaged in gorgeous gift bags or boxes that make these collections ready for sharing. And since each set is packaged for gifting, you can even place an order and have your gift sent directly to a recipient.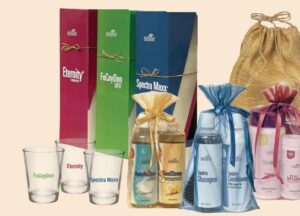 Beloved Product Collections
We've selected your favorite Sisel products and created gift sets that represent each of our product categories: Health, Fitness, Personal Care, and Home, as well as Triangle of Life® and SiselKAFFÉ™.
These beloved products embody everything exceptional about Sisel.
Healthy Hosting – take pleasure in gathering, while gifting health and happiness Fit and Festive – indulge in holiday dishes while maintaining a healthy and fit holiday regimen Personal Care Present – take time to take care of yourself Home for the Holidays – make the holidays memorable, and make your home glisten and gleam Triangle of Life® – toast to new and to longstanding traditions
Kaffé Christmas – this holiday season, bring the café home.
We're also bringing back a past favorite with our Season of Sharing sampling set. With four favorite sachet products–SiselRIPT™, SiselH2 STIX™, Sisel Fire&Ice™, SiselKAFFÉ™–plus postcards and packaging for you to create your own sample sets, this offering provides everything you need to share Sisel with acquaintances and loved ones so all can experience the health and wellness benefits of Sisel.
And the holiday season wouldn't be complete without a humanitarian donation opportunity. With your donation of at least $20 toward
SiselNUTRIFY, our gift to you is a beautiful wooden ornament embossed with the Sisel logo. This exclusive ornament is heart-shaped to represent this occasion to spread the love and share from your heart. So, whether you're looking for something new and innovative, or for
beloved favorites, you'll find just the right gift in our Holiday Catalog. The Holiday Catalog is being dropped in orders this month. Be sure to check it out to see the special gift items included with each collection, as well as the beautiful gift-ready packaging. You'll also find complete product descriptions and pricing in the catalog.
The moment these gift collections are available for you to purchase, you'll see a Special Holiday Catalog section under the "SHOP" button on the Sisel website. Here you'll find details about each pack and be able to add items directly to your cart. We'll also notify you through
email, text, and social media when each set is available. Available Monday November 14th, 12pm Mountain time USA which is Tuesday 6 am Melbourne Time, November 15, 2022.
Last Updated on March 27, 2023 by Katie Sisel Distributor