My favorite toxin free waterproof mascara is Sisel 3D Fiber Lash System. It comes with a fantastic waterproof (smudge proof) mascara as well as a tube of fiber lashes.
The great thing about this product is that even if you are not planning on using the Fiber Lash the Mascara in the 2 tube kit does a fantastic job at lengthening, thickening and generally making your lashes look fuller.
What's better is the mascara is water resistant however I would say water proof as I have gone swimming and it is still on when I get out of the water.
What makes this toxin free waterproof mascara so extraordinary is it is still easy to remove once you are ready to take it off.
If you use a cotton pad with warm water and gentle rub the lashes from side to side the product comes off your lashes in small tubes, which gently wipe off your skin. This is great as it does not smudge on your face leaving a mess or streams of black tears down your face.
The mascara is very gentle and wont irritate your sensitive eyes. Hypoallergenic.
It is not tested on animals and has the Sisel Safe stamp of approval.
I really love this product.
Mascara Do's and Don'ts of Sisel's Toxin Free Mascara
Have you ever thought of Mascara application as something frightening? Actually, it can be both frightening and fun! The trick is figuring out how to apply it so you look glamorous but not overdone. Sometimes something so simple like mascara can turn into a nightmare if you don't know how to apply it correctly.
Here are a few Mascara Do's and Don'ts that will keep you looking fab:
DO'S
1. DO Layer it! Most people apply just one or two coats of mascara to lashes; however, many people may actually need three or four layers to get a good look. If you have short, thin lashes, try SiseLash 3D for a more dramatic look.
2. DO Check for smudging after you apply your mascara. It's kind of difficult not to get any on your skin during application. If you do happen to end up with smudges, wait until the mascara dries and then gently swipe it away with a cotton swab. If necessary, touch up any makeup you might have dinged.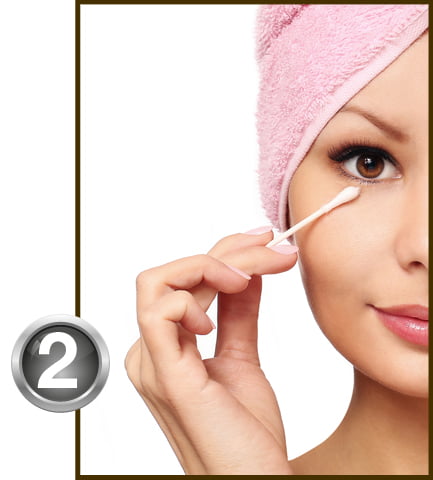 3. DO Apply mascara after eye shadow and eyeliner. Trying to apply mascara before any other eye makeup will lead to flaking and smearing. Yuck! Putting mascara on after also keeps you from piling on too much of the stuff before you see how the rest of your makeup looks.
4. DO Apply mascara from the base of your lashes to the tips. Using a swift and single sweep, wiggle the wand as you pull away from your lashes to prevent clumping. If you plan on applying more than one coat, do it before the first one dries.
5. DO Keep an old, clean mascara wand in your makeup bag. This works wonders when you need to remove excess mascara or clumps or need to separate the lashes. Be sure to wash the brush after every few uses to remove built-up mascara. Try our Mascara Applicators.
DON'TS
1. DON'T Pump. You're applying mascara, not blowing up a bike tire. Don't pump the wand in and out of the tube; this causes the product to dry out faster by introducing air to the container.
2. DON'T Post-curl. Once you have applied your mascara, don't use a lash curler. It can damage your lashes and cause them to clump together.

3. DON'T Add water to the tube when you're running low… big mistake. It just gets everywhere, what a mess! Adding water, vegetable oil or anything else to extend its life is a bad idea. Not only will the color look terrible, but you may irritate your eyes or even get an infection.
4. DON'T Use mascara with questionable chemical ingredients. Mercury is known to lurk in mainstream brands, disguised as thimerosal (a mercury-based preservative) on labels. Try LashBuilder, its Sisel Safe®!
5. DON'T Load up too much mascara to lash tips as that can make them heavy and result in the dreaded droop! Focus on roots and pulling the wand through to the tips.
Last Updated on March 29, 2019 by Katie Sisel Distributor