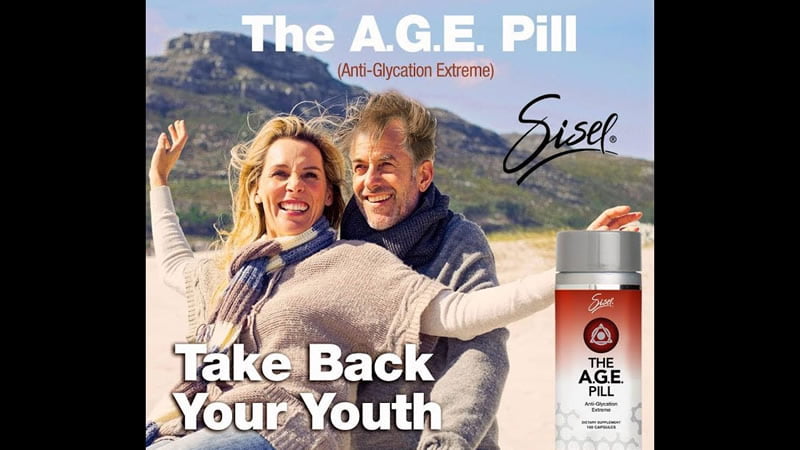 The AGE Pill Reviews – Nola's AGE Pill Story
The AGE Pill reviews, this is not the only review for the AGE Pill but one I really like. The story is very inspiring. It is uplifting to hear how Nola's husband had a big turn around with his health.
Let's hear from Nola and her husband.
Nola shares her AGE Pill story
He had back surgery about three years ago and ended up with MSRA he was very very sick after that.

After that, he never did really pull out of it and then he most recently the last six months eight months the kids have noticed and I did too that he was not remembering anything.
I do most of the driving because he didn't know where he was at. The big thing was that he had no ambition. He was always a busy guy doing something. I would say at least 20 to 21 hours out of the twenty-four all he did was slept or sat on a chair and watch TV. There was no life in his eyes there was nothing.

I put him on twelve pills a day of the age pill so that started May 15th and within two weeks we noticed a big difference he is still on 12 a day.

We've been doing some traveling so we didn't get a lot of good sleep today. He cut lawn, he cleaned up in the yard. The other big thing that I noticed is when I am driving. I'm so used to looking over and having him sleep and now he's awake all the time. He is just ecstatic about how he feels and how much energy he's got, and how he's come around.

So that's our story and we're very pleased with it.

As a result of my husband having those great results, I decided as of June 15th to start on the double dose of the AGE Pill. 

I started on the full dose. I am 75  and he is 70.

I have noticed ambition more like what we used to be. I am not as far ahead as he is.
But I've got some ambition. I feel like doing things. People say our eyes are clear that was another thing. The doctor said his eyesight was getting better and so it's got to be from that, ( I believe). But yes I am on the age pill now also. I'm seeing some results and I'm hoping to see more.
The AGE Pill Reviews recordings
To hear the rest of The Age Pill Reviews listen to the recording below.
More AGE Pill Links
Last Updated on March 27, 2023 by Katie Sisel Distributor